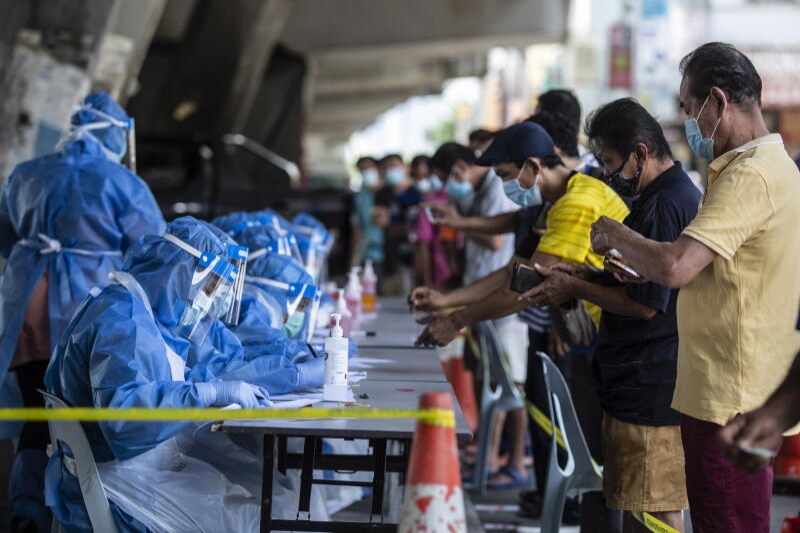 government tightens sops for foreign workers' entry on omicron
The government has tightened the standard operating procedures (SOPs) on the entry of foreign workers, following Malaysia's first positive case involving the Omicron variant of Covid-19 in Perak. It is a state in the northwest of Peninsular Malaysia. The first case of the new variant involved a 19-year-old student who came from Singapore to a private university in Ipoh, Perak. She reportedly entered the country on November 19 via Kuala Lumpur International Airport (KLIA) from Singapore. She was a South African citizen and had received two doses of the Pfizer vaccine on September 29 before returning home to South Africa to visit her family. While Singapore reported its first two cases of the Omicron variant last Thursday.
Related Posts

SOP tightened for foreign workers

Home Minister Datuk Seri Hamzah Zainudin said the SOP was tightened in accordance with the agreement of the National Security Council (NSC). The existing SOP was tightened to ensure that every foreign worker who entered the country did not carry the Omicron Variant of Covid-19. He further said that foreign workers who entered the country are not exempted from the rules including the vaccination rule. The government needs to ensure that they are vaccinated first and undergo testing. Depending on the testing, they also need to be quarantined within the stipulated period before being allowed to work in plantations and other sectors. He reportedly urged the foreign workers to follow this rule to protect the people's health.

According to the Bernama report, the Home Minister said that the government is careful and follows all the stipulated SOPs for the admission of employees. He further said that the SOPs is tightened after getting approval from the National Security Council. According to a report, the Institute for Medical Research (IMR) had conducted PCR Genotyping Assay on 74 positive samples detected at the Kuala Lumpur International Airport from November 11 until November 28.