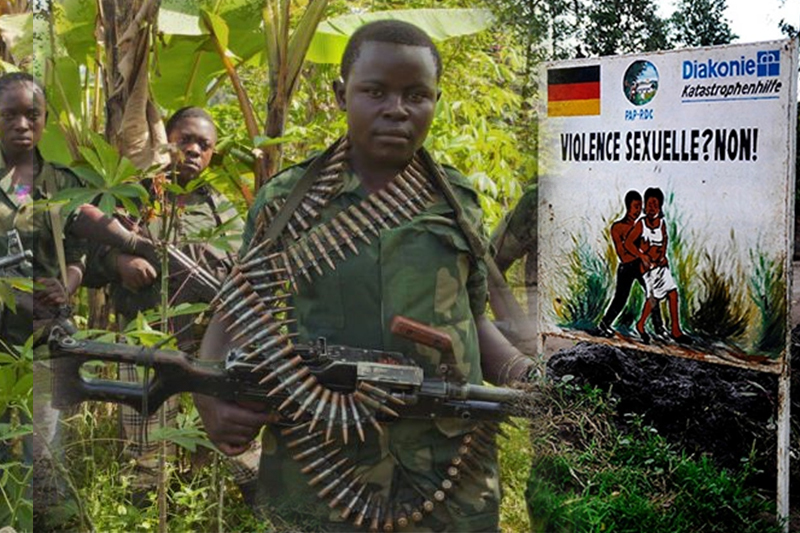 Kidnapped Woman In Congo

Central Africa – In a shocking incident, a Congolese woman was kidnapped by militants in the Democratic Republic of Congo. She was repeatedly raped and forced to cook and eat human flesh. A Congolese rights group testified to the United Nations Security Council (UNSC) on Wednesday.
Julienne Lusenge, president of women's rights group Female Solidarity for Integrated Peace and Development (SOFEPADI), told the woman's story while talking about the conflict-torn east of Congo.
The president claimed that the tragedy continues to threaten civilians daily. In Congo, fighting between the government and rebel groups since late May has sparked a surge in violence against women.
Related Posts
What happened to the woman?
Lusenge cited the gruesome details of the incident. The woman was reportedly kidnapped twice by militants. CODECO (Cooperative for the Development of Congo) militants kidnapped her when she went to pay a ransom for another kidnapped family member. They physically abused her and raped her.
Later on, the militants slit a man's throat. The militants asked the woman to cook that human flesh and eat it. CODECO militants reportedly fed human flesh to the prisoners.
The woman suffered a lot because of the militants. Lusenge said that the woman was released by the CODECO militants after a few days, but while trying to return home, she was kidnapped by another militia group. They also repeatedly raped her. They also asked her to cook and eat human flesh.
CODECO militants
CODECO is one of several armed militias that have long been fighting over land and resources in Congo. CODECO has been operating since 2013. The group is also responsible for civilian killings.
The eastern Congo has been plagued by fighting by rebel groups. CODECO has been locked in heavy fighting with the M23 rebel group since late May. Reportedly, more than 72,000 people have been displaced by the fighting in recent weeks.