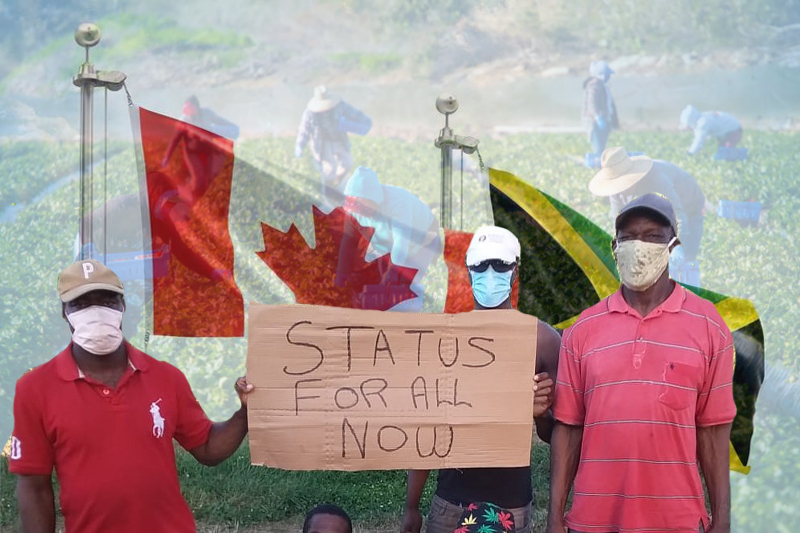 jamaican farmworkers decry seismic level exploitation in canada

Canada – Systematic slavery is what Jamaican farm workers face on Canadian farms. They call on Jamaica to address systemic issues through a multi-year migrant work program in Canada.
In a letter sent to Jamaica's Minister of Labor and Welfare earlier this month, workers affiliated with the Migrant Workers Alliance for Change (MWAC) advocacy group said they were being treated at two farms in Ontario, Canada's most populous province. like with mules.
"We are treated like mules and punished for not working fast enough. We are exposed to dangerous pesticides without proper protection, and our bosses are verbally abusive, swearing at us. They physically intimidate us, destroy our personal property, and threaten to send us home," reads the letter.
The workers work under the Seasonal Farm Workers Program (SAWP), which allows Canadian employers to hire temporary migrant workers from Mexico and 11 Caribbean countries to fill gaps in the country's economy. agricultural labor market.
Related Posts
Foreign workers brought to Canada through the SAWP can have jobs for up to eight months a year, and many people have been coming to the country for decades on this scheme. "In its current form, [SAWP] is systematic slavery," said a letter from Jamaican farm workers – "We work for eight months on minimum wage and can't survive for the four months back home. The SAWP is exploitation at a seismic level. Employers treat us like we don't have any feelings, like we're not human beings. We are robots to them. They don't care about us."
Labor Secretary Carl Samuda traveled to Canada to tour the farms the workers work on. from Jamaica.
Between 50,000 and 60,000 foreign agricultural workers come to Canada each year on temporary permits to work in various sectors. In 2021, Canada exported more than $63.3 billion worth of agricultural and food products, making it the fifth largest agri-food exporter in the world.
Despite this, foreign workers say they are forced to live in overcrowded substandard housing, work long hours in unsafe conditions, receive unfair wages; and face deportation or a ban from returning to Canada next season if they cause concern to their employers.