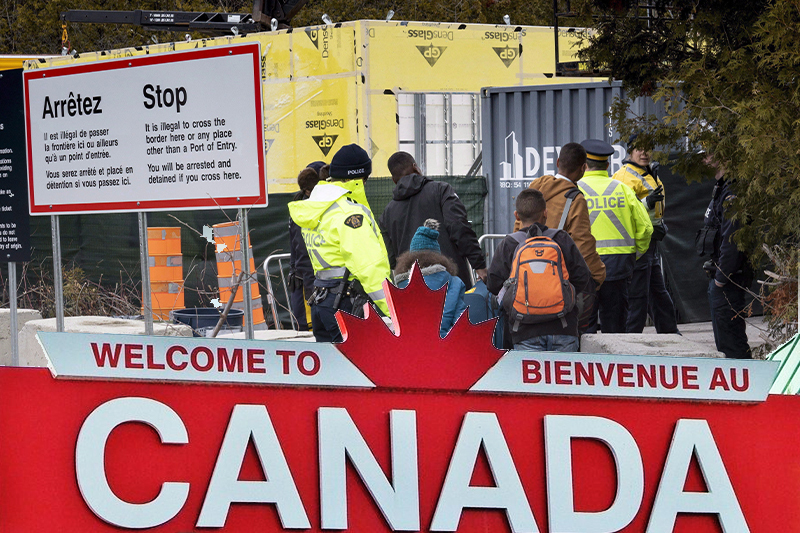 welcometocanada campaigns first win

Cambodia – In a historic and big win for #WelcomeToCanada campaign, Canadian province of British Colombia's Minister of Public Safety and Solicitor General, Mike Farnworth, announced today that the BC province will thereby terminate its immigration detention contract with the Canada Border Services Agency (CBSA).
Announcement by British Colombia's minister regarding historic move
Mike Farnworth released statement about the BC Corrections department ending the arrangement with CBSA on the management of individuals held under the Immigration and Refugee Protection Act. "In the fall of 2021, I committed to a review of BC Corrections' arrangement with the CBSA on holding immigration detainees in provincial correctional centres. This review examined all aspects of the arrangement, including its effect on public safety and whether it aligns with the United Nations Standard Minimum Rules for the Treatment of Prisoners and expectations set by Canadian courts."
The review was in collaboration with multiple external stakeholders and advocacy groups like Amnesty International and Human Rights Watch.
"The review brought to light that aspects of the arrangement do not align with our government's commitment to upholding human-rights standards or our dedication to pursuing social justice and equity for everyone."
Related Posts
Big win for migrants and refuge seekers
"Today's decision is a momentous step. We commend British Columbia on being the first province to stop locking up refugee claimants and migrants in its jails solely on immigration grounds," said Ketty Nivyabandi, secretary general of Amnesty International Canada. "This is a true human rights victory, one which upholds the dignity and rights of people who come to Canada in search of safety or a better life."
Over the period of past five years, CBSA had detained hundreds of migrants in provincial jails in British Colombia on grounds of immigration. A June 2021 report by Amnesty International and Human Rights Watched had highlighted "how people in Canadian immigration detention are regularly handcuffed, shackled, and held with little to no contact with the outside world".
Canada is among the few countries having no legal limit on immigration detention duration, which means people can be detained for any amount of time.
#WelcomeToCanada campaign
The campaign was started in October 2021 in British Colombia, and has now expanded to Nova Scotia and Quebec. "British Columbia's decision is a major milestone on the path to ending immigration detention in provincial jails in Canada," Human Rights Watch and Amnesty International said. The province will give 12 month written notice to CBSA next week to terminate the immigration detention contract.