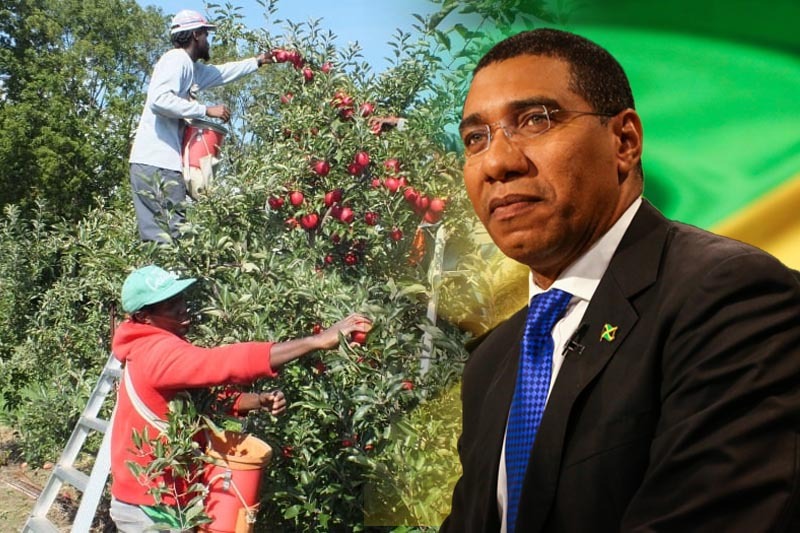 jamaica sending team to canada to probe work conditions on farms

Canada – In a statement circulated on social media on Thursday, Jamaican Minister of Labor and Welfare Carl Samuda said a team of six would "go to Canada to oversee operations and speak with farm workers and report to the minister."
The brief statement does not contain any additional information, such as which farms the team members will visit or when the trip to Canada will take place. "Additional details will come later," the post reads.
In August, a group of Jamaican farm workers wrote to Samudah condemning their treatment on two farms in Ontario, which they compared to "systematic slavery".
Jamaica has appointed a fact-finding team to investigate the working conditions of Jamaicans working on Canadian farms after Ontario workers said last month they were facing "seismic-level exploitation."
Keep Reading
The workers said they are in Canada under the Seasonal Farm Workers Program (SAWP), which allows Canadian employers to hire temporary migrant workers from Mexico and 11 Caribbean countries to fill gaps in the country's agricultural labor market.
Foreign workers brought to Canada under the SAWP program can have jobs for up to eight months a year, and many people have been coming to the country for decades under the program.
"In its current form, [SAWP] is systematic slavery," said the letter from farmers, which arrived just days before Samuda traveled to Canada to tour farms employing Jamaican workers.
But after his trip, Samuda said in a statement sent to Al Jazeera last week that he saw "no evidence of abuse" at the Ontario farms he visited.
"We have not found any signs of abuse," the minister said, stressing that the SAWP program is "absolutely needed by thousands of Jamaican families, many rural communities and the entire [country] of Jamaica."
Between 50,000 and 60,000 foreign agricultural workers come to Canada each year on temporary work permits. They work in a variety of roles, from planting and harvesting fruits and vegetables to processing meat.