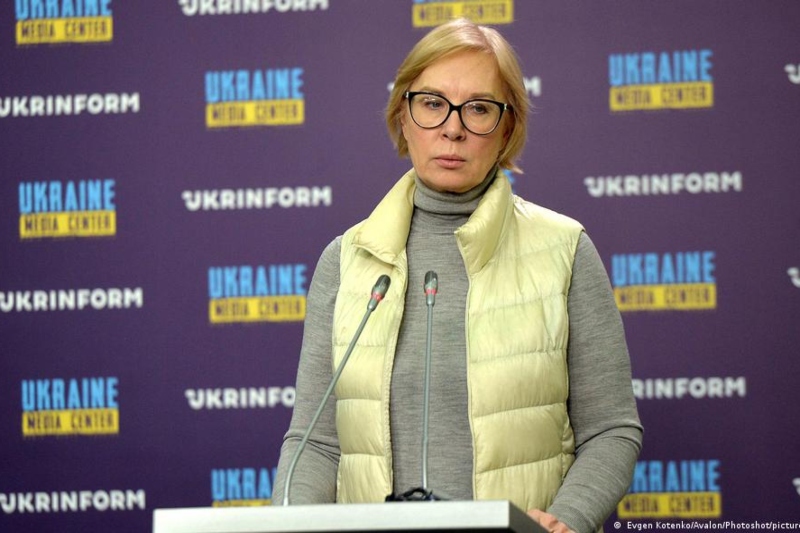 why ukraine's human rights chief, lyudmila denisova was fired
Last updated on June 6th, 2022 at 11:23 am

Ukraine – After a vote of no-confidence on May 31, a majority of Ukrainian lawmakers from various parties, including President Zelenskyy's ruling Servant of the People party, ousted Lyudmyla Denisova.
Ex-President Petro Poroshenko's European Solidarity party and Ukraine's opposition Fatherland party, led by Yulia Tymoshenko, voted against the motion. Denisova's dismissal was unexpected.
Denisova, who served as the country's human rights ombudsperson until recently, had significant responsibility to protect civil rights and arrange prisoner swaps.
Her term was set to conclude the following year. Premature dismissal from her position is not permitted by the constitution or any other statute. However, lawmakers invoked martial law, which allows for the dismissal of all appointees.
Denisova failed to oversee the opening of humanitarian corridors in Ukraine warzones, handle the abduction of Ukrainians from seized territory, and protect and exchange captives, according to Pavlo Frolov, deputy chairman of the parliament regulatory committee.
Instead, Deputy Prime Minister Iryna Vereshchuk, according to Frolov, stepped in. According to the Servant of the People politician, her ministry, which was in charge of the conquered regions, took on most of the war's human rights concerns.
He also accuses her of focusing too much on media work and excessively discussing sexually motivated crimes, such as the raping of children in occupied territory. He claimed, however, that some of these accounts had not been validated, damaging Ukraine's reputation and diverting media attention away from other, verifiable crimes and concerns.
Related Posts
Frolov also accuses Denisova of spending a significant amount of time overseas following Russia's February 24 attack on the country. Denisova was staying in "warm, pleasant western Europe" instead of heading to Russia or Belarus, where she could have worked to free Ukrainian prisoners or alleviate the suffering of people in occupied Kherson, according to him.
When they read Denisova's extensive descriptions on her Facebook page, many Ukrainian journalists and human rights advocates were incensed.
"Sexually motivated crimes during wartime are a tragedy, but they should not be the subject of a kind of 'chronicle of scandal," wrote 140 activists, journalists, attorneys, psychologists, and other prominent personalities in an open letter.
Despite this, many of the letter's signatories object to Denisova's abrupt dismissal. "As human rights advocates, we have reservations about [Denisova's] competence and independence," says Tetiana Pechonchyk, the director of the ZMINA human rights organization in Kyiv.
"We denounced the politicization of her nomination four years ago; nonetheless, what is happening today is completely arbitrary and harms the office of Ukraine's human rights chief," he added.
The Global Alliance of National Human Rights Institutions (GANHRI) has also spoken out, as have its European colleagues. In a letter to legislative speaker Ruslan Stefanchuk and President Volodymyr Zelenskyy, they express concern that her departure would 'significantly impair the essential work that needs to be done in these times of crisis.' Denisova's removal, according to the UN Human Rights Monitoring Mission in Ukraine, 'violates international standards.'
Prior to Denisova's appointment as human rights chief in March 2018, the position had been empty for a year following the dismissal of her predecessor, Valeriya Lutkovska. She was the first female to occupy the position.
The question of who should succeed her caused heated political debate between the Petro Poroshenko Bloc and the People's Front, which eventually nominated Denisova.
Human rights activists in Ukraine are now warning against increased politicization of the office. They want human rights experts, not legislators, to apply for the position in an open, transparent process. According to Nelly Yakovleva, deputy chairwoman of the parliamentary human rights committee, no candidates have applied so far.