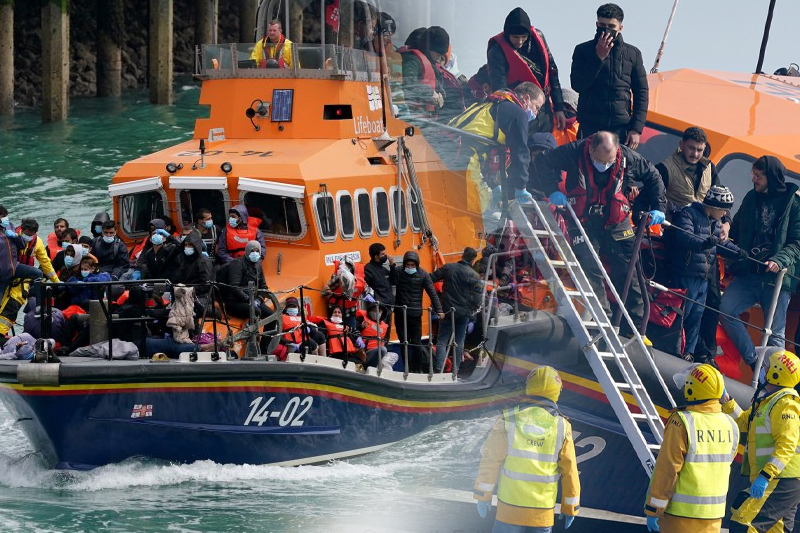 hundreds of uk bound migrants rescued from sea in just four days

France – Despite the efforts of the UK to deter migrants from crossing the border, departure to England from France continues. More than 250 migrants were rescued while trying to cross the English Channel by boat, French authorities said.
London has come under fire for a controversial deal with Rwanda to send asylum seekers who arrived illegally on British soil to the East African country.
True, none of these deportations have yet taken place – the first flight, scheduled for June, was canceled after the decision of the European Court of Human Rights (ECHR). Both candidates for British Prime Minister Boris Johnson, Rishi Sunak and Liz Truss, have vowed to continue this policy.
Related Posts
On August 15, a French customs patrol boat rescued 40 migrants. The day before, a French naval vessel pulled 63 people out of the sea.
On August 16, a National Society for Sea Rescue (SNSM) boat was mobilized to bring 50 migrant boat passengers ashore.
On the night of August 16-17, the French fleet rescued 62 people, and the rescue tug lifted 39 more migrants.
Thus, according to French maritime officials, in the first seven months of this year, there were 533 attempts to cross from France to England by boat involving 18,763 migrants, more than 50% more than in the same period in 2021. For France, this is a new record for the number of migrants who tried to cross the English Channel.
And based on UK data released on Sunday, the number of migrants illegally crossing the English Channel and arriving in the UK since the start of the year has topped 20,000. Last year, 28,526 migrants arrived in this way. Despite criticism from the EU, the UK's anti-migration policy is working and the number of migrants is declining. Although it is worth noting that this is also the merit of the French naval guard, which catches migrants.