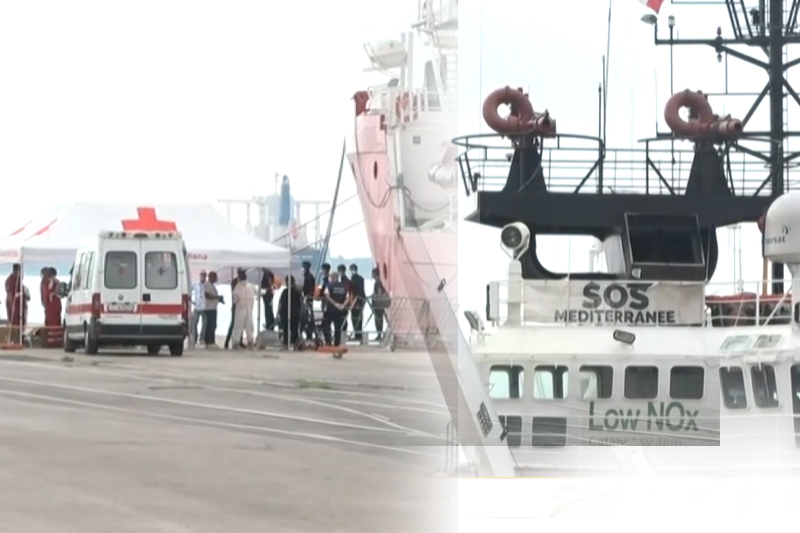 hundreds of migrants rescued in mediterranean dock in italy

Italy – 459 people were brought ashore in Italy early Sunday morning after waiting several days aboard the Ocean Viking rescue ship in Mediterranean waters.
Hundreds of migrants and refugees arrived at the port of Taranto in southern Italy on Sunday because of uncertainty about whether they could dock. Among them were 60 minors who were unaccompanied.
The migrants were rescued in ten operations last week in the waters between Italy and Libya, many of them loaded onto non-seaworthy vessels.
It is estimated that most, or rather about 210 migrants came from Bangladesh, 120 from Egypt, and the rest from Tunisia, Pakistan, Somalia, Ethiopia, Palestine and Nigeria.
Related Posts
Meanwhile, about 1,000 migrants and refugees crossed the English Channel on Saturday alone, according to the UK Department of Defense. Despite the fact that the UK has already received a record number of migrants in 2022. More than 25,000 people have crossed the English Channel from France this year, according to the latest figures from the UK Home Office. At the same moment in 2021, about 12,500 people were intercepted during the journey.
Despite UK efforts to deter migrants from crossing the border, departures to England from France continue. More than 250 migrants were rescued while trying to cross the English Channel by boat, according to French authorities. Thus, according to French maritime officials, in the first seven months of this year, there were 533 attempts to cross from France to England by boat involving 18,763 migrants, more than 50% more than in the same period in 2021. For France, this is a new record for the number of migrants who tried to cross the English Channel.
UK Home Secretary Priti Patel has laid out plans to send asylum seekers to Rwanda in a €138 million deal, but so far no one has been sent there. Patel, along with several other conservative politicians, said the plans would keep people from crossing the border.
Rwanda's scheme, which was blocked by the European Court of Human Rights, did not deter those who risked the dangerous journey, and numbers remain high.