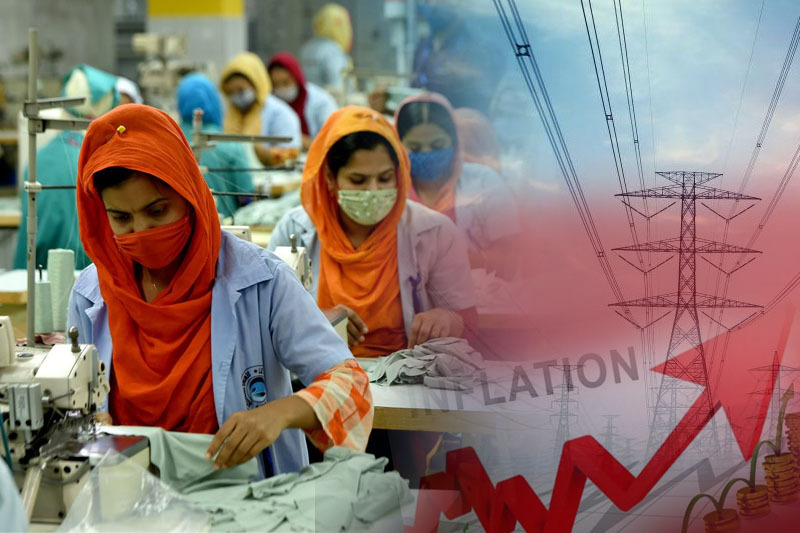 bangladesh's garment sector faces energy, and demand crises

Bangladesh – "Retailers in both European and US markets are either deferring the shipments of finished products or delaying orders," says Fazlul Khok, managing director of Plummy Fashions Ltd. "As inflation is soaring in our export destinations, it has a serious impact on us." He explains that the number of new orders in July decreased by 20% compared to last year.
Bangladesh's clothing industry, the world's No. 2 exporter after China, is facing a double whammy as global demand slows and the country's energy crisis threatens to hamper the country's recovery from the pandemic.
The clothing industry accounts for more than 10% of the gross domestic product and employs 4.4 million people. The fact that orders are decreasing is a risk to the economy. Compounding the situation are frequent power cuts to conserve fuel supplies in the face of a region-wide energy crisis, partly caused by the war in Ukraine. All this kills performance.
Related Posts
"Uninterrupted energy supply is the key to delivering products in time," Hoque said. "We're facing a combination of multiple problems at home and abroad."
When the energy crisis hit, the cost of doing business skyrocketed. Athikur Rahman, chairman of the Standard, explains that the cost of electricity from generators has become three times higher than they get from the national grid because diesel is expensive. "We can't keep our dyeing and washing units shut due to the power outage. If we do, all the fabrics will go to waste," he says.
The South Asian country's apparel industry's concerns are reminiscent of canceled orders in the early days of the pandemic. Clothing exports fell to a five-year low of $27.95 billion in the fiscal year through June 2020 before it recovered. The country's clothing exports rose to a record $42.6 billion in the year ended June, accounting for 82% of total exports.