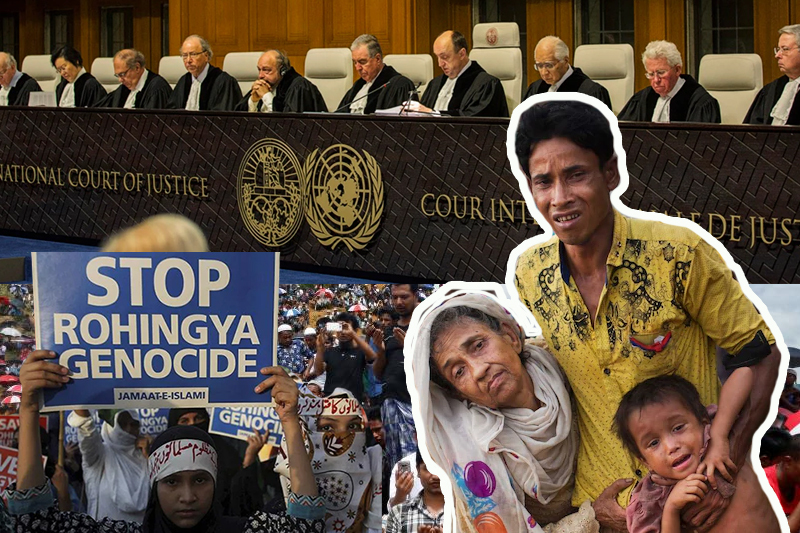 un court will hear rohingya genocide case
Last updated on September 20th, 2023 at 11:39 am

Myanmar – On Friday, the judges at the United Nations' highest court rejected the preliminary objections raised by Myanmar to a case alleging that the Southeast Asian country carried out targeted genocide against the Rohingya ethnic minority community.
The International Court of Justice's jurisdiction sets the stage for hearings regarding the evidence of atrocities and human rights abuses carried out against the Rohingya community. According to the human rights groups and a U.N. probe, the atrocities and genocide breaches the 1948 Genocide Convention.
In March, U.S. Secretary of State Antony Blinken said that the "violent repression of the Rohingya population in Myanmar, which formerly was known as Burma, amounts to genocide."
Myanmar, which is now ruled by military junta following coup last year, had argued that suit brought in by Gambia had no legal authority to do so at UN court. But presiding Judge Joan Donoghue said, "All states that had signed the 1948 Genocide Convention could and must act to prevent genocide, and the court had jurisdiction in the case."
"Gambia, as a state party to the genocide convention, has standing," she said while reading a summary of the ruling by 13-judge panel.
Related Posts
Gambia had taken up the Rohingya's cause in 2019, which was backed by the 57-nation Organization for Islamic Cooperation, in a suit "aiming to hold Myanmar accountable and prevent further bloodshed".
The Netherlands and Canada have backed Gambia, noting that the country "took a laudable step towards ending impunity for those committing atrocities in Myanmar and upholding this pledge. Canada and the Netherlands consider it our obligation to support these efforts which are of concern to all of humanity."
Tun Khin, president of the Burmese Rohingya Organization UK, said welcoming the decision that 600,000 Rohingya "are still facing genocide, while one million people in Bangladesh camps, they are waiting for a hope for justice."
Myanmar's military had launched in 2017 "a clearance campaign" in Rakhine state in the aftermath of an attack carried out by a Rohingya insurgent group. This had led to over 700,000 Rohingya fleeing into neighboring Bangladesh. Myanmar security forces have been accused human rights violations and atrocities against Rohingya including mass rapes, killings and torching thousands of homes.