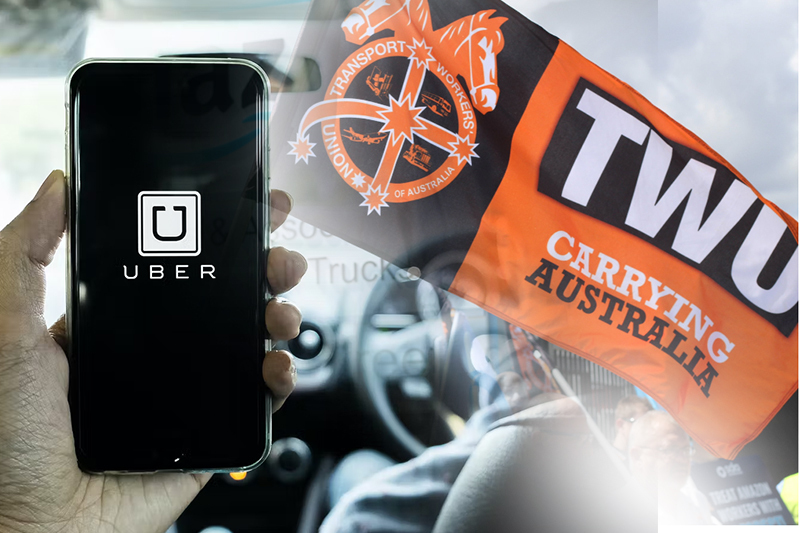 uber signs historic deal with giant australian workers union

Australia – Gig workers will not be covered properly under work for service providers like Uber and the likes worldwide. Uber in Australia has now agreed to lay down rules and regulations that guarantee minimum standards for all gig economy workers and the right to unionize.
Inking a deal with The Transport Workers Union, the battle has been won for a 100,000 drivers and food delivery workers. In a joint statement, Uber and the union have acknowledged the efforts made by the Australian government to have set up an independent body to create standards across the sector.
Gig workers and their economy has been marginalized while they make for a huge segment of workers that support aggregators, e-retailers and ecommerce giants too.
A 2020 survey by the Transport Workers Union found 73 per cent of food delivery drivers were worried about "being seriously injured or killed at work" — although safety concerns are not limited to Australia, or Uber.
Related Posts
The need for safety and well-being have become more prominent as cases of deaths increased amongst gig-workers or delivery boys. In 2019 the cases started increasing across the US and Australia. Last week, an Australian court ruled in favour of slain gig worker Xiaojun Chen, who was killed on the job in 2020 while working for food delivery service Hungry Panda, was an employee, not a contractor. His family was awarded an A$830,000 (US$573,000) compensation.
This has been a monumental decision and the first of its kind in favour of a gig worker's rights. Uber's general manager in Australia, Dom Taylor, conceded that the company and the union "may not seem like obvious allies", but the deal struck between the two would "improve workers' protections". "We want to see a level playing field for the industry and preserve the flexibility that gig workers value most," he said. The deal comes in the wake of Australia's May election of a centre-left Labor government that has previously supported reforms.