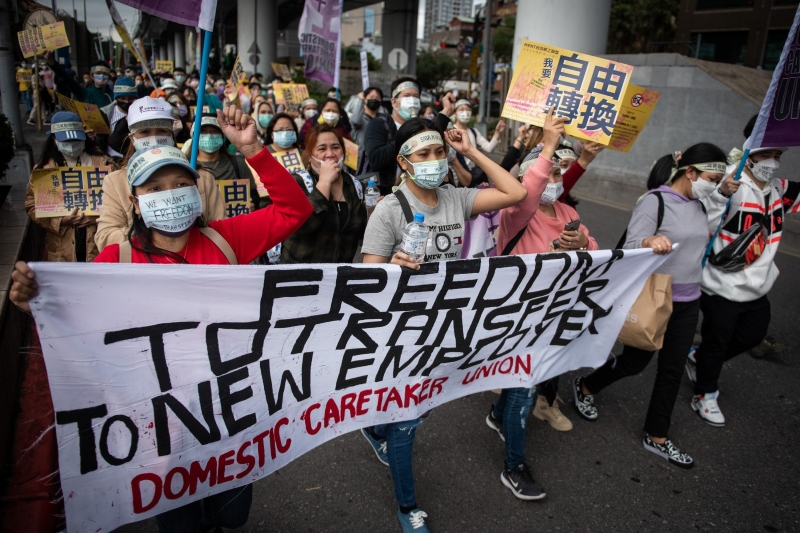 labour policies in taiwan leave blue collar migrant workers vulnerable to abuse and exploitation

Taiwan – Maria, 51, came from the Philippines to Taiwan in search of employment opportunities in 2016. Taiwanese salaries are much higher than what she could earn back home.
She started working as one of the domestic workers in a Taiwanese family. She was offered to live with Taiwanese families and care for their elderly. However, she ended up staying at a shelter for migrant workers, a short distance outside Taipei. She had to share a room with several other women and some of their children. At present, nearly 30 Filipino workers are living in that building.
Maria said that she worked from 5 a.m. to 10 p.m. every day. During the first job, the family expected Maria to wake up every hour to check on grandma. The family also took her mobile phone until 11 p.m. She had to quit after a month. She got another job in another family. They did not even provide her bed. She worked for another family for four years.
Related Posts
Migrant domestic workers in Taiwan
Many Taiwanese families rely on migrant domestic workers to care for their elderly. Limited knowledge of the Mandarin language and the Taiwanese law makes them particularly vulnerable to exploitation.
Taiwan's migrant worker policies do not provide benefits to blue-collar migrant workers. Reportedly, white-collar foreign workers like the contingent of English language teachers from Western nations do not get any kind of trouble.
Many people from poorer parts of Asia come to Taiwan to earn a better salary. Migrant workers have become an essential part of society. Almost 700,000 blue-collar foreign workers are documented to reside in Taiwan. More than half of them are factory workers, who earn an average monthly wage of NT$30,541 (HK$8,404). Nearly 240,000 people, including women, work inside Taiwanese homes for NT$20,209 (HK$5,560) a month on average.