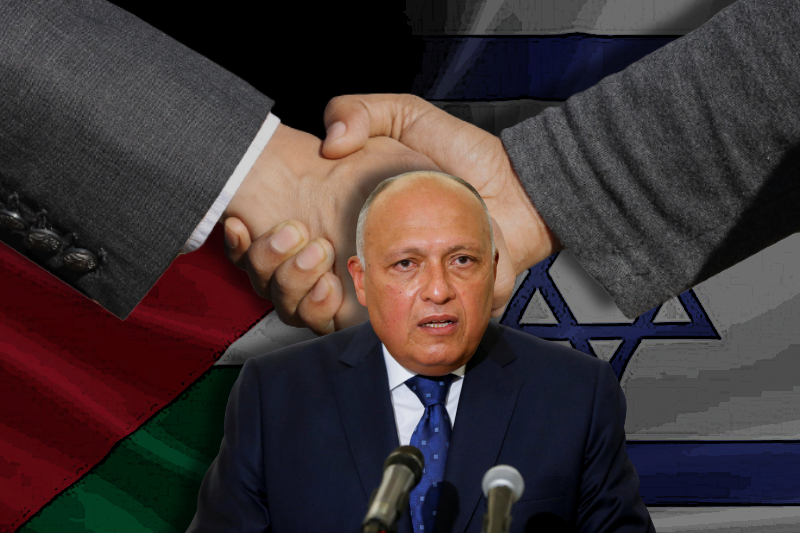 palestine israel talk
On Sunday, Egypt called to continue the peace talks between the Palestinians and Israelis, said Egyptian Ministry of Foreign Ministry Spokesperson Ahmed Hafez.
Egyptian Foreign Minister Sameh Shoukry said he hopes that the new Israeli government would not take any actions that could expand the possibility of a heightening of tensions, undermining the chances of building a suitable climate for peace and stability.
He emphasized Egypt's role in reconstructing and providing aid to all Palestinian regions. Therefore, both nations need to find a way for just and inclusive peace negotiations.
Related Posts
The truce deal between Israel and Palestine reached on May 21 was breached on June 16. Israel and Hamas closed 11 days of battling, during which many rockets were fired between both sides.
Former PM Benjamin Netanyahu had stated that the Israeli air assaults on Gaza were an "extraordinary achievement" that "altered the equation" with Hamas. This truce isn't time-bound, and world leaders have expressed their wish that it will last endlessly.
In January 2021, a quartet committee between the Foreign Ministers of France, Egypt, Jordan and Germany met in Cairo on Monday to discuss the means of restoring the peace agreement among Israel and Palestine after it has been postponed since April 2014 by former PM Benjamin Netanyahu as a result of a reconciliation agreement among Fatah and Hamas.