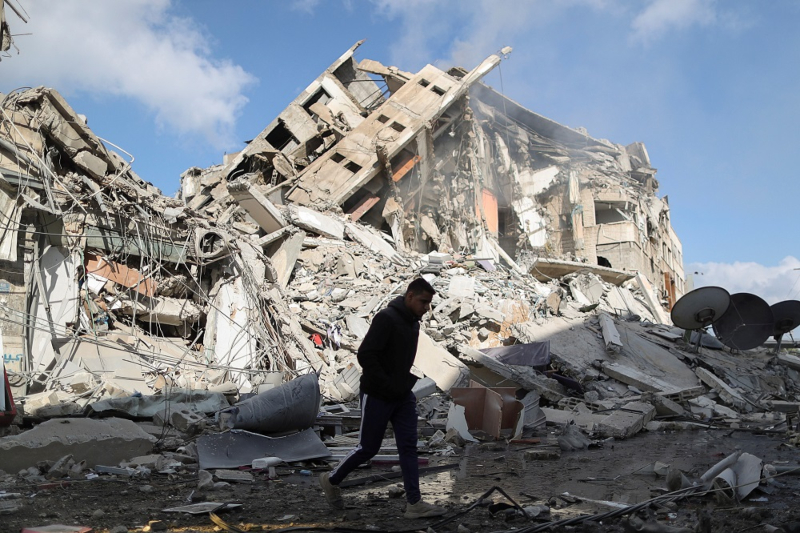 malaysia supports hrw
Malaysia extended support to the Human Rights Council's (HRC) decision to set up a Commission of Inquiry (COI) with the aim of ensuring humanitarian support and accountability for Palestinian people in the aftermath of Israel-Hamas clashes in Gaza last month. During the 30th Special Session of the Human Rights Council in Geneva on May 27, Malaysia stressed the need for the Occupying Power to extend full cooperation to the COI such that it performs its mandate effectively.
"We believe that only with accountability, justice and remedy can the Palestinians enjoy the human rights that they rightly deserve," a statement issued by the Malaysian Foreign Ministry on Saturday said.
According to the statement, Malaysia's Deputy Foreign Minister Datuk Kamarudin Jaffar presented the remarks on behalf of his country in the Geneva session which received massive support from various states. Malaysia highlighted the severity of the human rights situation in the Occupied Palestinian Territory, including East Jerusalem during the HRC session.
Malaysia also condemned Israel's continuous discriminatory policies against Palestinians and blatant violations of human rights and humanitarian laws. It further called on Israel to put an end to its "colonial and apartheid policies" such that Palestinians have a dignified future.
Furthermore, Malaysia urged the HRC to address the Palestinian crisis in an effective and efficient manner.
Related Posts
Earlier, Malaysian Prime Minister Tan Sri Muhyiddin Yassin held a telephonic discussion with UN secretary-general Antonio Guterres over the issues of Palestine and Myanmar. Speaking to the UN secretary-general, the Malaysian Prime Minister extended support towards the independence of Palestine and condemned Israel's actions against the Palestinian people.
On Thursday, the HRC adopted the resolution to establish an international commission of inquiry to investigate the human rights and humanitarian law violations in Palestine, East Jerusalem, and Israel.
As per the text, the commission will be probing all underlying root causes of the ongoing tensions, instability, and protraction of conflict between the warring sides in the region.
Welcoming the development, Human Rights Watch had underlined the need for a standing mechanism to ensure accountability and address the ground causes of the Palestinian crisis.
As per reports, hundreds of Palestinians, including children and women, were killed in airstrikes launched by Israeli forces in Gaza more than two weeks ago. Multiple civilians were killed in Israel by Hamas-launched rocket attacks. Besides human loss, Gaza faced extensive destruction of infrastructure over the weeks, resulting in a deteriorating humanitarian crisis. After 11 days of clashes, Israel and Hamas agreed to a ceasefire with effect from May 21.