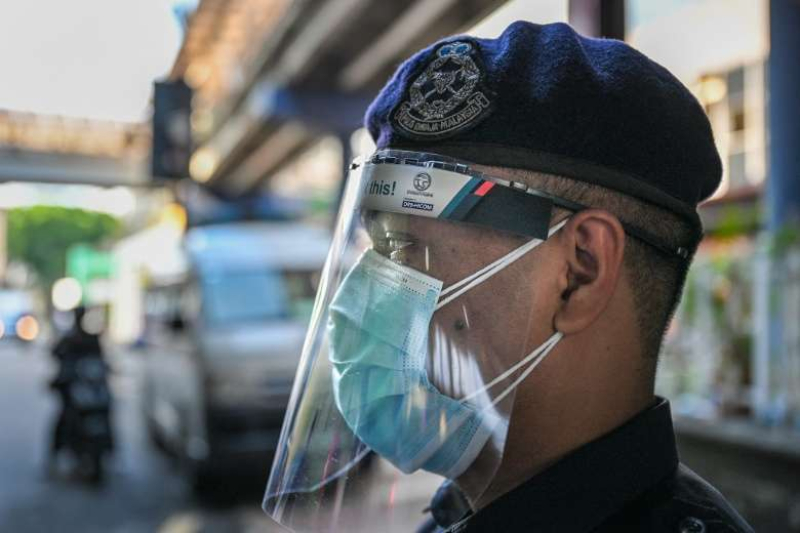 malaysia workers
Last updated on June 22nd, 2021 at 04:56 am
In the wake of ongoing crackdowns against undocumented migrant workers in Malaysia, human rights activists have urged the government to transfer the responsibility of migrant workers from the Home Ministry to the Human Resource ministry.
Last month, Malaysia toughened its stance against thousands of undocumented migrant workers as part of its enforcement action during the pandemic lockdown and vaccination campaign.
Taking note of the situation, North-South Initiative director Adrian Pereira has called for transferring migrant workers' responsibility from the home Ministry to the HR ministry, adding that it is long overdue.
Speaking to Free Malaysia Today portal, he highlighted that the proposal for the transfer of migrant workers' management to the human resource was incorporated in the 11th Malaysia Plan. He further lashed out at the home ministry for rigorous actions against undocumented migrants, noting that it has crumbled their faith in the government's plan to ensure all are vaccinated against COVID-19 in the country.
Related Posts
Earlier, a group of over 20 civil organisations called on the Malaysian government to suspend the crackdowns on undocumented migrants amid prevailing concerns over COVID-19 infections.
"We understand the government's concerns to get everyone vaccinated, but detaining undocumented workers isn't the right approach to do so. Instead, there must be a consultative process in decision-making with community leaders and non-governmental organisations," a statement issued in the matter said.
Amnesty International Malaysia has also accused the government of "state-enforced cruelty" for using brutal crackdowns as a tool to control the migration of workers.
Last week, former human resources minister M Kula Segaran slammed the home ministry for using disinfectant spray on undocumented migrant workers. He further called on the ministry to issue an apology for its "shameful actions". Kula has also called for a blanket amnesty to all undocumented migrants in order to ensure they are vaccinated.
Amid increasing criticism, Home Minister Hamzah Zainudin has defended the crackdown, saying that the actions are being taken in national interest. He stated that raiding on undocumented migrant workers is necessary as most of them remain in hiding and refuse to get vaccinated.
In May, the home minister had announced that raids would be conducted around those neighbourhoods where undocumented migrants are staying in order to prevent irregular arrivals and strengthen the country's borders amid the pandemic crisis.
Malaysian immigration director-general Khairul Dzaimee Daud had also said that the move was taken to protect the rights of local members. According to the International Labour Organization (ILO), Malaysia is home to around 3-4 million migrant workers, out of whom around half are undocumented. They account for one-third of Malaysia's total labour force.