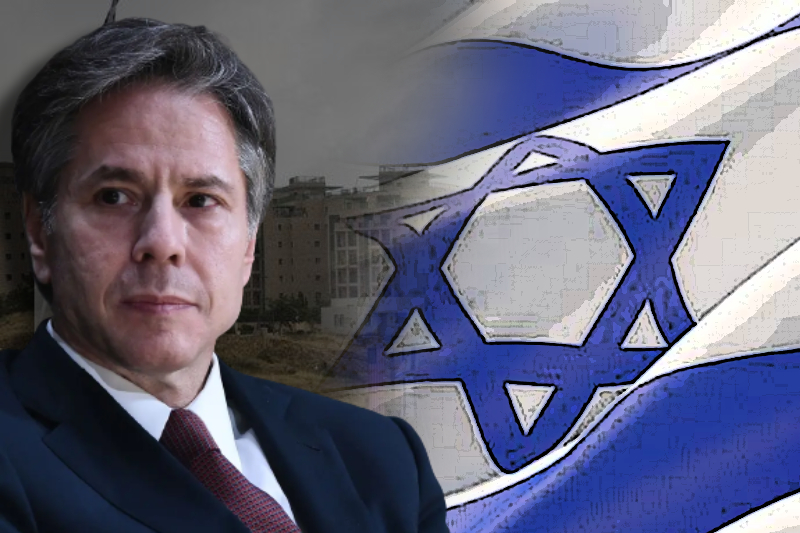 blinken
The United States secretary of the state Antony Blinken has put forward America's plans of opening a US consulate in Ramallah, a Palestinian city. On Tuesday, Blinken announced the news about consulate opening during meeting with Palestinian Authority President Mahmoud Abbas in Ramallah.
The top diplomat talked about his interaction with both the Prime Ministers—Israel and Palestine–saying that after thorough discussion, the US will be moving forwards with opening a consulate in Jerusalem.
He added that through this step, the American side will be able to help the regions in a better way. That's an important way for our country to engage with and provide support for the Palestinian people," Blinken told during his adress to the media.
Other than that, sitting alongside Abbas, the US diplomat also announced the US administration's plans to send aid worth millions to the Palestinians. He said that the tens of millions of dollars of aid will be used in rebuilding Gaza, which was effectively destroyed during the 11-day fight with Israel.
During the Trump administration, the Jerusalem consulate joined with the US embassy in the city after being transferred a year ago. The official change was done in 2019 but there was not a lot that had changed for people. The staff working at the consulate kept its work as it is even in teh downtown West Jerusalem but the organisation was now recognised as Palestinian Affairs Unit.
After the decision, many criticized the government for limiting reach out centres for people but the then US secretary of State Mike Pompeo said that the move will instead promote great efficiency. Those on ground saw that it would affect the Palesinians more than the Iraeli and hence opposed the move. In 2020, Biden raised the issue and campaigned around the idea of opening both the consulates. But of course, Biden has his share of legal battles to win. For a proper communication ground, Netanyahu will have to agree to let teh US set up a diplomatic mission in Israel's capital and as per reports, he has already tightened his hands saying that let the 'things be as they are now'.