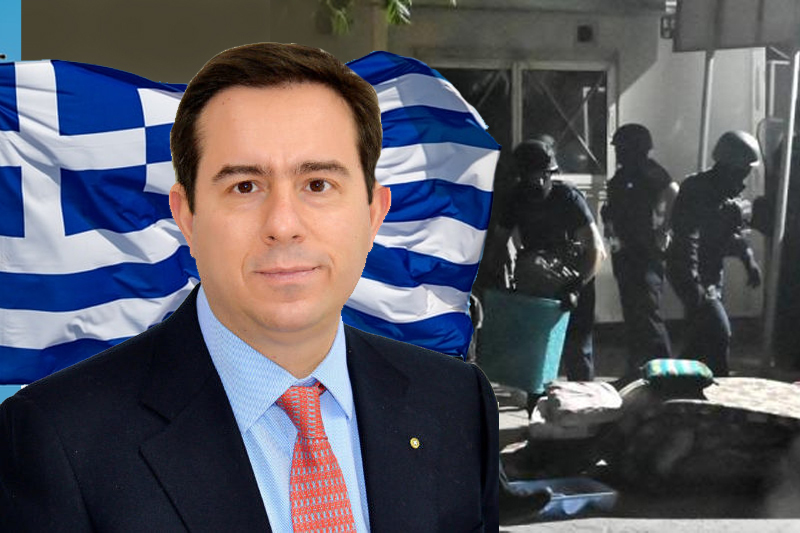 clashes as greek riot police storm athens camp to evict migrants (1)

Greece – Near Athens, in one of the refugee camps, a clash began after the Greek special forces began to evict migrants. The authorities attempted to vacate the Eleonas camp in order to evict the approximately 670 people who live there.
Footage from the scene shows migrants and activists putting up barricades ahead of clashes with police, who fired tear gas to force some people back.
"In cooperation with the Municipality of Athens, we are proceeding with the closure of the Eleonas camp as the modernization of the area moves forward and there are empty places in other existing structures," Greek Migration Minister Notis Mitarachi tweeted.
Eleonas Refugee Camp is the first camp to open in mainland Greece in August 2015 and has been visited by several world leaders. Authorities hope to evict the remaining residents by the end of the year and relocate them to Shisto, the last remaining camp in Athens.
The inhabitants did not seem to want to leave Eleonas, as they did not know that they could be expected elsewhere. In Eleonas they enjoy a high quality of life by the standards of Greek refugee camps. The camp was located near the center of Athens, and the inhabitants of the camp were allowed to leave the facility at will, which cannot be said about some other similar institutions.
Related Posts
Greece denies frequent NGO claims that it unlawfully discriminates against asylum seekers.
Solidarity with Migrants states that the migrants agreed to the transfer from Eleonas only after many threats and lies from the camp authorities. The NGO says many are reluctant to move until the Greek authorities provide them with housing in the city.
Thousands of migrants continue to arrive in Greece via Turkey, usually crossing the Aegean in non-seaworthy vessels. Hundreds die every year on this migratory route alone.