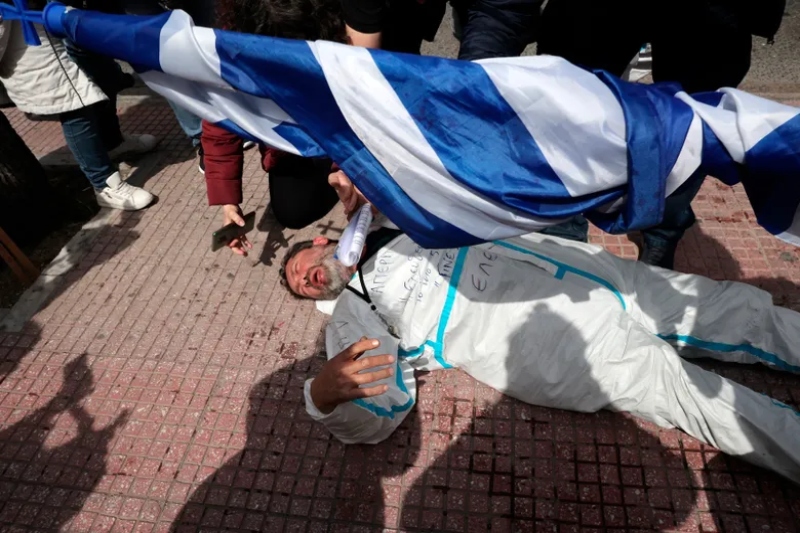 hospital workers violent clash with security officials in greece

Europe – In Greece, hospital workers have finally started calling out authorities against the treatment they receive in exchange for offering their services.
But their protest was treated with extreme measures as the demonstrators as well as the police officials clashed with police outside the parliament. On Wednesday, in the capital city of Athens, there were instances of violent clashes between the police and the portesors.
The police officials that were asked to control the situation, fired tear gas at the protestors who challenged a cordon. Post the incident, none of the media reported any arrests rather they confirmed several protestors being injured and needing medical attention.
Related Posts
Some of the protestors' condition was so miserable that they were immediately taken to the hospital for proper treatment. The chaos led the lawmakers once again to think about certain health care reforms.
These proposed changes will include guidelines to recognise the tenure of the healthcare professions, especially those who have worked outside. But the issue is that these rules are written in such a way that they play with the labor rights of the hospital staff.
Despite Labor unions claiming that these are one sided laws, the center-right government denies the claims saying that the government is working in civilians and workers' best interest. With this, the union is also demanding that those who have short-term contracts with workers should make legislation for regular jobs.