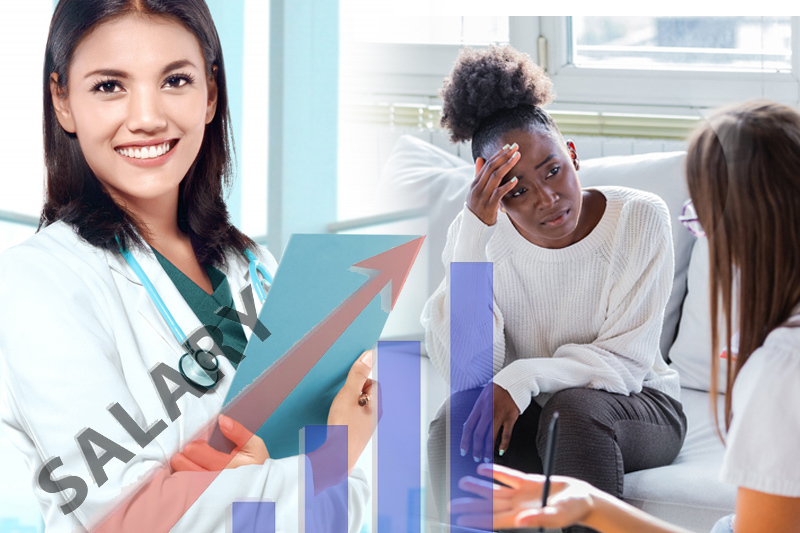 the 10 highest paying careers in the world
Last updated on September 20th, 2022 at 10:02 am

Global – In today's world, it is important to choose the right profession, and it is especially important to choose a profession that will bring you income.
We have listed some of the highest-paying jobs in the world to help you decide.
So what professions are on the list of the most paid?
Here are the top 10 highest paying jobs in the world:
Also Read: Top 10 Highest Paying Jobs In Norway In 2022( Updated Today)
10. Therapist
Median salary: $198,370
Therapists are physicians who diagnose and make plans for non-surgical treatment of internal injuries or diseases.
Many therapists choose to specialize in one particular organ system, such as the digestive system, and focus 100% of their energy on it. The important thing is that they do not perform any operations, but only determine and make a diagnosis.
Also Read: Top 10 highest paying government jobs in India
9. CEO
Average salary: $200,140.
To be hired as a chief operating officer (CEO) in a company, you need to acquire extensive business management experience and leadership skills.
It often takes years of relevant work experience and a proven track record of success before a person can be considered ready to become a CEO.
Also Read: 10 Highest Paying Jobs In Kuwait In 2022
8. General Practitioner (GP)
Average salary: $208,560.
The first point of contact for anyone suffering from any kind of pain or illness is usually a General Practitioner (GP).
To become a general practitioner, you need to complete approximately seven to ten years of training and education.
It's definitely worth it if you want to help people and be the first person to call when they get sick.
Also Read: Top 10 Highest Paying Jobs In Spain In 2022
7. Psychiatrist
Median salary: $216,090
Psychiatrists diagnose and treat mental disorders. They are paid to listen to patients' problems and determine the root cause of their problems.
If this sounds interesting to you, you need to get medical training and then specialize in psychiatry.
Also Read: Top 10 Highest Paying Jobs In Australia
6. Orthodontist
Average salary: $228,500
Orthodontists are responsible for examining, diagnosing, and correcting any dental anomalies related to the position of the jaw and teeth.
They straighten the structure of the teeth, correct a crooked smile and correct the position of the bite with the help of braces and retainers.
Related Posts
5. Gynecologist
Average salary: $235,240
A gynecologist helps support a woman's reproductive system, and their tasks can vary greatly from one day to the next.
4. Maxillofacial surgeon
Average salary: $243,500
To make a career in this field, you will need to study for four more years after completing your dentistry degree.
But with an average salary of around $250,000, those extra four years could be worth your while.
3. Surgeon
Average salary: $251,000
Surgery is one of the highest-paid professions in the world.
Becoming a surgeon, depending on the specialization you choose, requires several years of additional training after you become a qualified physician.
The more experience you have and the rarer your specialization, the more money you can earn.
Also Read: Top 10 hardest jobs in the world
2. Anesthesiologist
Average salary: $265,000
Anesthesiologists are doctors who are responsible for administering anesthetics before, during, or after surgery.
If becoming an anesthesiologist sounds like something you would like to pursue as a career, then after you become a doctor, you need to complete another 4-year anesthesiology residency program.
Also Read: Which are the top 10 most paying jobs in Malaysia that you should know about in 2022
1. Neurosurgeon
Median salary: $381,500
The highest-paid profession in the world is neurosurgery.
He is a highly qualified surgeon specializing in the diagnosis and surgical treatment of diseases of the central and peripheral nervous systems.
For example, to make a lot of money, you need to complete the standard eight-year doctoral training, a one-year internship in general surgery, and approximately five to seven years in a neurosurgery program.
Also Read: Top 10 highest paying jobs in Sweden