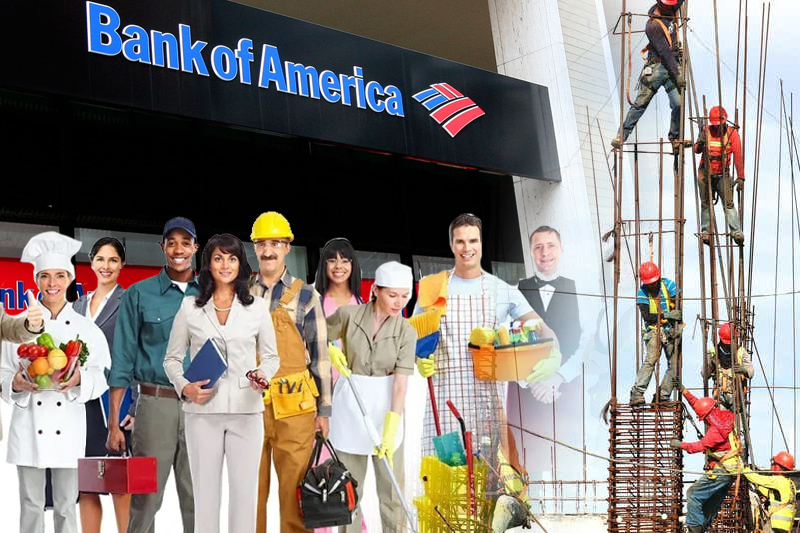 the labor market today is hotter than during the 2008 financial crisis

US – According to Bank of America, the current labor market is in line with the hot conditions of the late 1990s and the run-up to the 2008 financial crisis. Although the dynamics are deteriorating. Friday's data came out strong, beating consensus estimates that employers added 528,000 new jobs in July, roughly double most forecasts.
BofA concluded that together these variables indicate that current labor market conditions are hotter than during the previous two growth peaks. According to them, in the run-up to 2000, this indicator was hot nine months before the recession that began in April 2001.
Now, current data shows conditions that are still consistent with a historically tight labor market and the momentum is waning.
In a note on Thursday ahead of the release of new job data, analysts released BofA's US labor market indicator. It takes into account many variables, including but not limited to private payrolls, employment in temporary assistance services, and cyclical labor force participation.
Related Posts
BofA analysts write that labor market dynamics have slowed sharply over the past year as the economy recovers from the pandemic. Labor market conditions tend to weaken when momentum is below average over an extended period of time.
The tightening of monetary policy weakens activity in the labor market. And as the Fed continues its aggressive stance, BofA expects the Fed will find it difficult to achieve a soft landing and that a chill in labor markets will be needed to restore price stability.
The tightening of the Fed in both 2000 and 2006 led to a decrease in labor market activity as the US entered a recession.
Since the Fed is not going to ease its aggressiveness, the US economy may follow the same path. Bank of America previously predicted that the US would enter a mild recession in the second half of 2022.
"Should labor market momentum remain negative in coming months, we would interpret the developments as a negative signal for the longevity of the current expansion," BofA said.