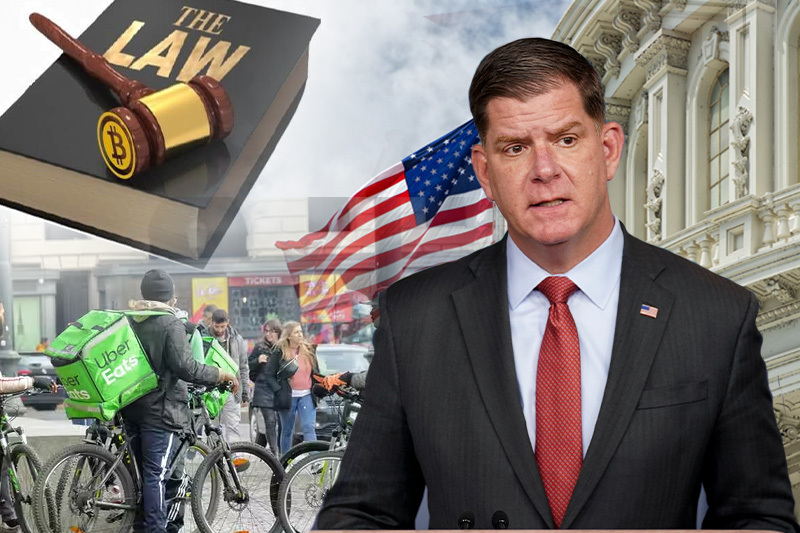 us proposed bill to include gig work into

US – A new bill has been introduced into the United States House that can effectively change country's federal labor law. The bill proposes inclusion of gig work into the labor laws of US under a new classification, thereby denying them the right to minimum wage, overtime compensation and other benefits at workplace. 
HR 8442
The "Worker Flexibility and Choice Act," or HR 8442, would change the country's Fair Labor Standards Act so that the classification "employee" does not include a person "who has entered into a worker-flexibility agreement". This includes workers for gig companies like Uber, DoorDash and Lyft. 
The bill would change Internal Revenue Code to say that "an individual who enters into any such agreement would not be treated as an employee, and the company for which that person performs a service would not be treated as an employer". 
The bill has been introduced in the House by Rep. Henry Cuellar, D-Texas, and co-sponsored by Reps. Elise Stefanik, R-N.Y., and Michelle Steel, R-California. It proposes that workers who are subjected to worker-flexibility agreements must have some rights guaranteed to employees, such as privacy, nondiscrimination, non-harassment, non-retaliation, safety and leaves under the Family and Medical Leave Act. It, however, does not call for wages and overtime compensation which they are entitled to. If passed, the bill would overtake all federal, state as well as local laws related to wages for worker-flexibility arrangement workers. 
Related Posts
"The bipartisan Worker Flexibility and Choice Act is important to ensure that our gig economy has the room and resources to expand," Cuellar said in a news release.
Uber, Lyft and other gig companies have been trying to establish a new employment category for gig workers that will not give them the employee classification but will render certain protections to them. This will help them continue functioning their business model while being protected under law. 
"This federal bill would effectively get rid of the minimum wage and overtime compensation in one swoop," said Veena Dubal, a professor at UC Hastings College of the Law. "The idea is that in exchange, a worker would get 'flexibility' associated with gig work. But this is a false dichotomy. Workers should have time flexibility and a wage floor.  And they can — under an employment model."