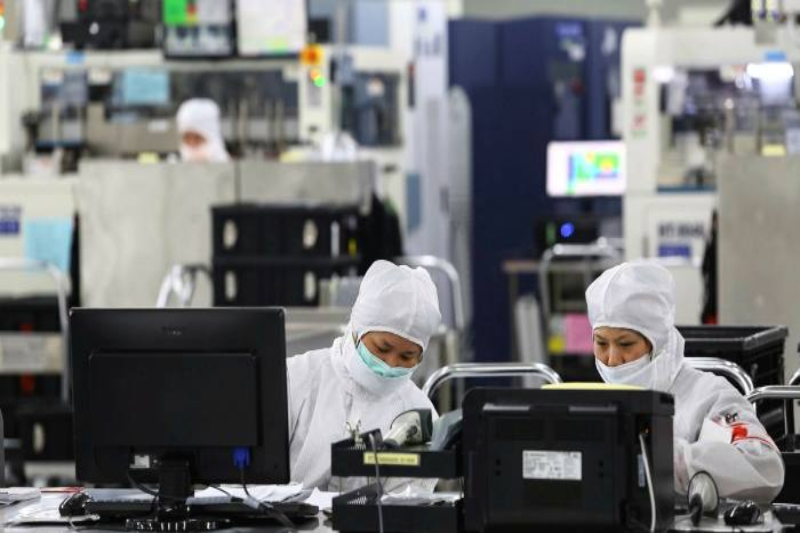 taiwan tech
Japan's Canon and Innolux, which is an affiliate of Apple supplier Foxconn, have been accused of locking up migrant workers in Taiwan as an outbreak of Covid-19 hits the country's tech industry. These accusations talk about the grieving labour practices used to sustain Taiwan's position as a technology manufacturing powerhouse. Japan positions itself as the linchpin of the chip industry especially in times when the world faces a semiconductor crunch.
An activist at the Serve the People Association, Lennon Wong says that it has now become extremely common for employers to lock their migrant workers up. A survey by the labour rights group found that 60 per cent of migrant workers are forbidden from going out in their free time. Discrimination of migrant workers in Taiwan is systemic, but the pandemic has made it a lot worse. As of April, 713,000 migrant workers, mainly from the Philippines, Vietnam, Thailand and Indonesia, were employed in Taiwan, accounting for 8 per cent of the country's workforce. More than 60 per cent work in factories, including those that dominate global supply chains for electronics components. Employers, who are legally required to provide migrant workers with accommodation and food, mostly outsource these services to brokers that try to keep costs as low as possible. On average between four and 12 workers share a room.
Canon is accused of confining migrant workers in its Taichung factory to their dormitories when off duty and even warned them against chatting. Except to and from work, do not leave the dormitory, is what they are told. Cannon acknowledged the edict might have been overly strict. They clarified by stating that they cannot deny that the content and expression we used were excessive in some parts as a result of focusing too much on the safety of employees and the community. In response to questions raised from within and outside the company, we have revised the content on June 18 in accordance with the government advisory.
Related Posts