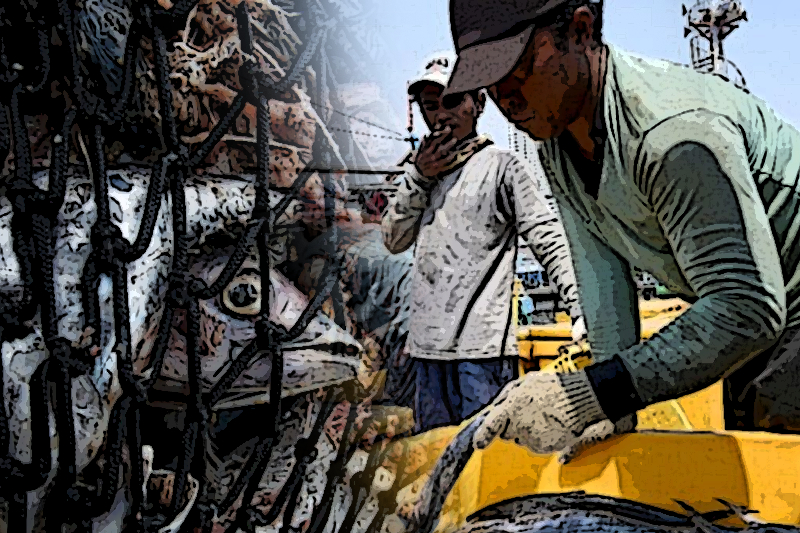 taiwan labor rights
For a long time, Taiwan's government has been criticized for neglecting labors rights and issues of forced labor but not anymore. The country is blessed with a lucrative seafood industry and this has led to increasing exploitation of workers by the greedy owners. But after international pressure, the top officials have ordered for corrective measures regarding the issue.
The three bodies responsible for the governing practices of the country have been ordered by the Control yuan to implement systematic measures to stop the abuse, which has been on a rise, against the Southeast Asian fisherman working on Taiwanese vessels.
Related Posts
The top body is responsible to look after the nation's affairs and government the rest of three bodies and hence, they have taken a strict call on this matter after workers rights were highlighted to be dange earlier this month.
There is a huge persisting issue of forced labor in the country and despite denial by government officials, the international bodies are adamant on their stand to term the fishes caught in Taiwan 'a product of forced labor'. The US department of labor has continued to stress that the products obtained from Taiwan are the result of forced labor.
Soon, if the problem persists, the American land may completely ban the products and that will result in a $1.3 billion loss for the seafood industry of Taiwan.
After taking the decision, one of the members of the Control Yuan, Wang Yu-ling said that till now the people and departments responsible to deal with the issue had done nothing to solve it. Be it the Ministry of Foreign Affairs or the Fisheries agency, they have been neglecting the orders and continued their practices of labor rights violations.
Another member of Yuan highlighted that the worst fears of Taiwan might come true if the issue persists. Tsai Chung Yi said that if the forced labor issue was not addressed soon then along with the US, European countries might also block the seafood to enter their borders.
To ensure that systematic steps are being taken in the matter, the Control Yuan ordered the Fisheries Agency to assign more inspectors on cases dealing with alleged forced labor. There should be more cross-communication, stressed Yuan.
The orders and the initiatives have come after the Control yuan has earlier claimed to receive 1,521 complaints from migrant fishermen between 2017-2019. They urged the ministry to increase inspection rate but the orders were not implemented. After the incident, many from the Control yuan said that the ministry of labor has little regard for the lives of these migrant workers who come from foreign lands of Indonesia, Vietnam and Philippines. President Tsai Ing-wen was asked to implement South Korea's steps of addressing the migrants issues but they had completely dismissed the idea of removal of Taiwan's brokerage system.