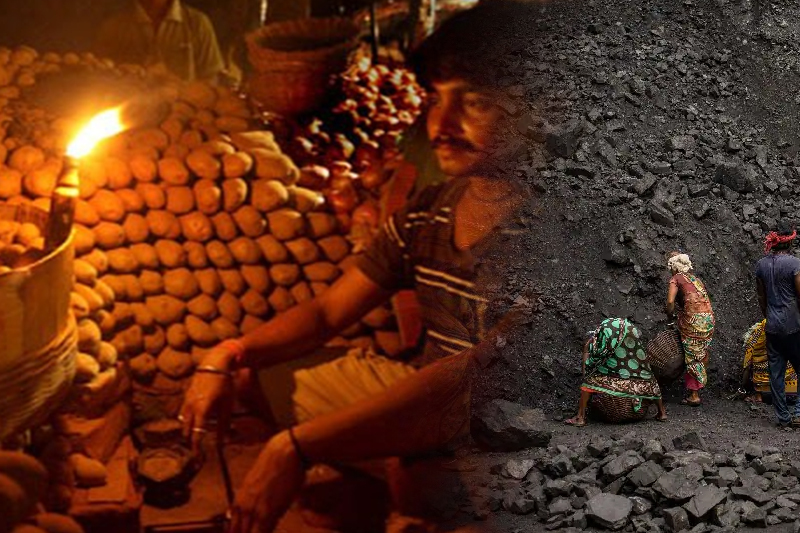 take away from workers, prepare for blackouts!

India – Coal India employees are not happy and they seeking a 50percent pay hike; else the country could be facing prolonged periods without electricity in the sweltering India heat. Summer has been merciless this season. Temperatures have been souring and humidity is at its peak in many regions which are not used to the same.
India is still coal dependent, and power consumption isn't going anywhere else but climbing up the ladder steadily post pandemic. Indeed, the power story is quite heated up right now. But with 2.5 million Coal India employees contemplating going on strike, the temperatures could be skyrocketing without production of electricity in time.
In the last one year, there have been several meetings with the government and the trade unions like the Bharatiya Mazdoor Sangh (BMS), Hind Mazdoor Sangh (HMS), Centre of Trade Unions and All India Trade Union Congress. Five such meetings have not yielded satisfactory outcomes.
Related Posts
The BJP backed BMS is threatening for a huge strike as the government could only bring down the 50percent to 47percent. The three percent relief in pay hike isn't going to calm down an agitated workers' lot. The result could be devastating for the already weak power equation in the country as the production and supply of coal could see a considerable dent on the days of the strike.
A 10th wage agreement had been instrumental in pay hike some 5 years ago. Strike is everyone's last resort; but most of the members of their respective union feel the government doesn't seem to take their plight seriously.
Sudhir Ghurde, general secretary, BMS, says that the workers were anyway due for a hike following the 11th wage agreement that came into effect in July 2021 but is yet to be implemented. After failed talks with the authorities, the unions decided to write to coal minister Pralhad Joshi.