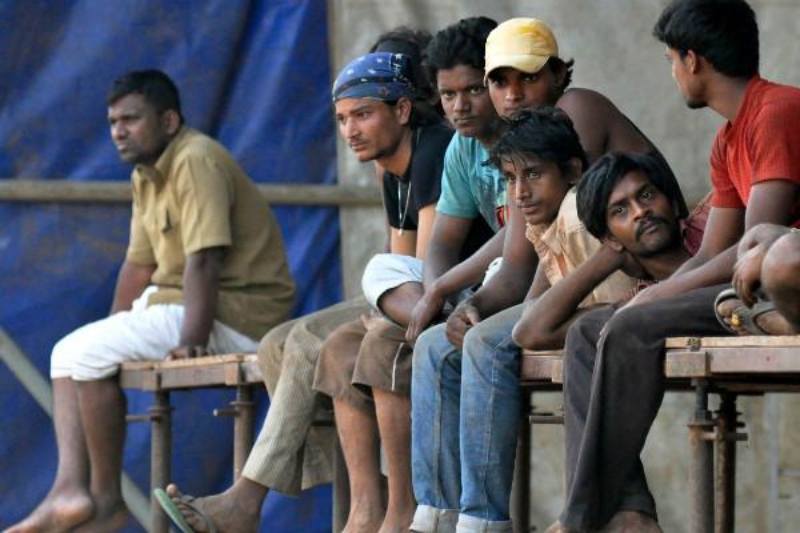 migrant workers in kerala are living in horrible conditions, and they're not the only ones suffering

Kerala – A surprise check carried by the squad of the city corporation brought into view terrible living conditions of the migrant workers in Kerala. The sanitation and hygiene department officials visited these camps where many migrant workers live and they found that many of the facilities were overcrowded.
As per a report submitted by the department to the senior officials, the campus has not at all been maintained and their conditions are extremely unhygienic to live in. The checking started in the morning at 7 am and went on till noon as there were several migrant camps and their conditions were not bearable for the officials to finish it faster.
Most of these camps are situated in areas like Medical College, Ulloor, Akkulam, Kumarapuram and Kannammoola and the surveillance officers went to check the conditions and take a note whether they are satisfactory or not. The officials have reportedly gotten complaints about the unhygienic conditions these migrants are living in.
They noticed that around 30-40 migrant workers were found to be living inside rooms in a packed atmosphere which barely allowed 10 people inside. Common facilities like washrooms or bathing areas were also overly crowded. Some of the camps only have one toilet for these many people with negligible sanitary conditions provided to them.
Related Posts
Some of the migrants from one of the camps had reportedly said that the corporation officials collect ₹1,000 from each of the 30 people residing there.
The issue is not just overcrowding at small spaces, there are also concerns of toxic smell and environments that surround such cmps. The camp in the Uloor-Akkulam road is next to a drainage waste collect which is home to insects and foul smell as well as toxic fumes.
This threatens the lives of the several migrants that are living there. There are no steps taken to ensure that the problem is dealt with and an effective waste management regime is followed and that essentially puts the lives of people at risk. Given the risk of the situation, the officials had to take urgent steps ahead of the municipal corporation taking care of the garbage issue. Hence they called the owner of the building the migrant workers were living in and asked him to shift the workers to another building in 24 hours. He was also asked to carry out maintenance work related to the leakages at the place, especially during the rainy season. They have also ordered to take action against him for being negligent towards ushc serious sanitary problems.