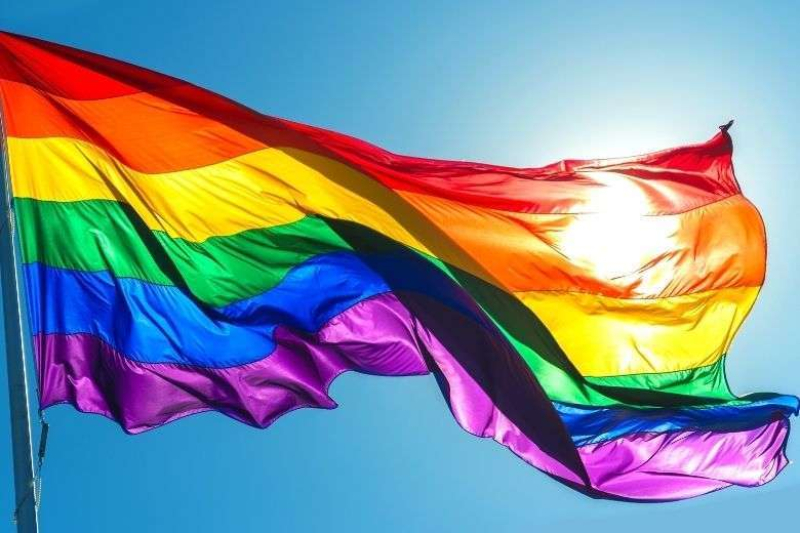 lgbt flag
Last updated on July 8th, 2021 at 08:33 am
The United States of America Embassy in the Vatican has announced that Pride Flag will fly at embassy for the entire month of June honoring the LGBT+ community.
On Tuesday the Embassy tweeted, "The US Embassy to the Holy See celebrates #PrideMonth with the Pride flag on display during the month of June. The United States respects the dignity and equality of LGBTQI+ people. LGBTQI+ rights are human rights."
On June 1, the starting of Pride Month, embassy shared statement of US Secretary of State Antony Blinken. The statement read, "As we celebrate Pride Month this June, let us not only observe how far we have come in the struggle for the human rights of LGBTQI+ persons, but also acknowledge the challenges that remain."
Blinken had earlier announced that US embassies and consulates would be permitted to fly the Pride Flag along with American Flag to celebrate the Pride month. The authorization, which is however not a mandate, was given by Biden administration on May 17, the international day against transphobia and homophobia. But certain locations have urged US Embassies to not fly the pride flag to avoid any adverse reaction.
Related Posts
Trump administration had prohibited flying of Pride Fag at or near federal buildings, but had permitted it to be hung inside.
The announcement of flying Pride Flag has attracted some fierce criticism from certain groups in America, particularly Catholics, who have asked if the flag would be flying in embassy locations where the LGBT+ community faces extreme punishment, including death. One person wrote, "Do we have this flag hanging in Saudi Arabia? Indonesia? Iraq? Or is the Biden Administration's policy really just meant to provoke the Catholic Church?"
President Joe Biden, himself a Catholic, released a statement at beginning of Pride Month, "Pride is both a jubilant communal celebration of visibility and a personal celebration of self-worth and dignity."