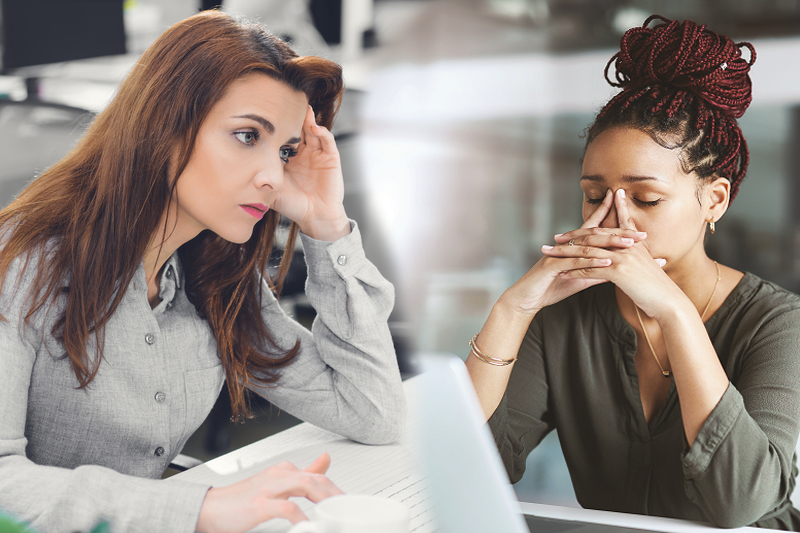 is workplace stigma around mental health struggles changing
Last updated on September 13th, 2022 at 11:05 am

Global – The deadly virus and the economic upheaval resulting in the loss of jobs and income have all been stressful during the pandemic. In the era of Covid, the mental health of many was poor. Prolonged isolation, bereavement, limited access to mental health care, and seismic socio-political events have exacerbated countless problems; across the board, people experienced heightened levels of fear and anxiety.
The consequences are dire: 51% of respondents to a seven-country survey released by the International Committee of the Red Cross in October 2020 said the pandemic had negatively impacted their mental health. Data compiled by the US Census Bureau and released in April 2021 showed that the proportion of adults with recent symptoms of an anxiety or depressive disorder increased from 36% in August 2020 to 42% in February 2021.
Many employers have recognized the gravity of the workload and deliberately responded to it. Some firms have introduced more mental health benefits and expanded employee assistance programs (EAPs), which allow workers to access free mental health and substance abuse services. Many companies have also introduced preventive measures, such as more days off or staff training.
Related Posts
Fear and indecision
Some data shows that in April 2020, of US companies that already offered EAP, 25% expanded their outreach to include services such as bereavement counseling, and 57% stepped up communication so employees know what they can get access to. This is how companies reacted to changes in the psychological health of employees.
Other companies have introduced various types of support: in 2021 in the US, more US companies offered additional paid leave (55% increase), mental health days (41% increase), and mental health training for managers or staff (33% increase).
Also Read: Is Consumer Services A Good Career Path In 2022
Although many employees fear that these services are not truly confidential. Research has long shown that workers are reluctant to take advantage of available counseling services if they believe it will jeopardize future career opportunities. Experts believe that the lack of understanding may be due to the fear of stigmatization at work if employers know who is benefiting from these benefits.
Removing the stigma?
However, there are some signs of positive movement. Some data suggests that stigma may change somewhat: in a 2021 Mind Share Partners study, 58% of respondents were willing to hire or work with a person with a mental illness, up 26% from 46% in 2019. No one can ignore their own vulnerability and the vulnerability of others. Covid has affected everyone and there is nothing surprising in this.
The stigma around mental health is very difficult to dispel, partly because of a general misunderstanding of the issue. Knowledge about how the brain works remain low. The behavioral norms taught to people suffering from mental health problems are also an important factor.