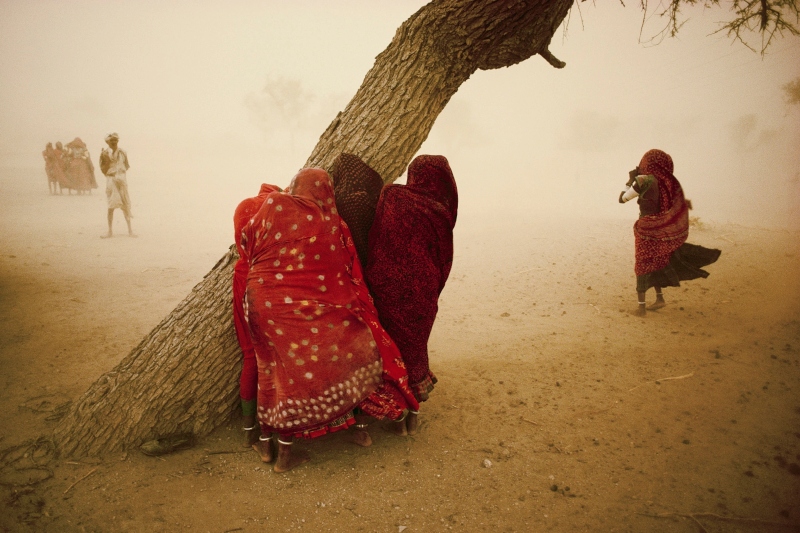 human trafficking to become common in climatic disaster driven migration (1)
A report compiled by Thomas Reuters Foundation has drawn an inference that the increasing number of people fleeing climatic extremities are more vulnerable to forced labor.
The story isn't only for India but many parts of Africa too where extreme climatic conditions has pushed country to droughts and floods too. This has affected the general ability to grow crop and find employment, forcing young children to move to city bounds looking for work.
For example, in many parts of the African continent, young girls have resorted to prostitution to fend for themselves and in some cases for their families too. The report has clearly stated challenges posed by Climate change are migration and vulnerability to trafficking as priority indicators of human rights violations.
Related Posts
The report found that 2020 was a particularly extreme year, as climate-related hazards – including cyclones and floods – affected nearly 2 crore people in India.
That year alone, the nation suffered its worst locust attack in decades, three cyclones, a nationwide heatwave, and flooding which killed hundreds and forced thousands more to evacuate.
Using data from the Internal Displacement Monitoring Centre, the report said that in 2020, 39 lakh people were displaced in India due to such disasters. About 23 lakhs are expected to be uprooted annually due to "sudden-onset hazards", it found.
The report has thrown light over how many parts of India are drought stricken and flooded as well.
Taking the example of Orissa for instance, focus was placed more on Palamu in neighbouring Jharkhand, which has seen emergency (distress) migration due to recurring droughts. This state is known to be frequented by cyclones and floods.
Overall, 76% of the respondents had migrated and more than half cited the loss or lack of livelihood because of climate change as their reason for moving.
According to the research, 42% of those who had left their homes in Palamu due to drought had experienced forced or bonded labour, debt bondage, withheld wages or exploitative conditions.
Strangely, the report drew the inference that in most cases, state of emergency is declared only when things become difficult and go out of hand. Preventive measures are not usually in place.