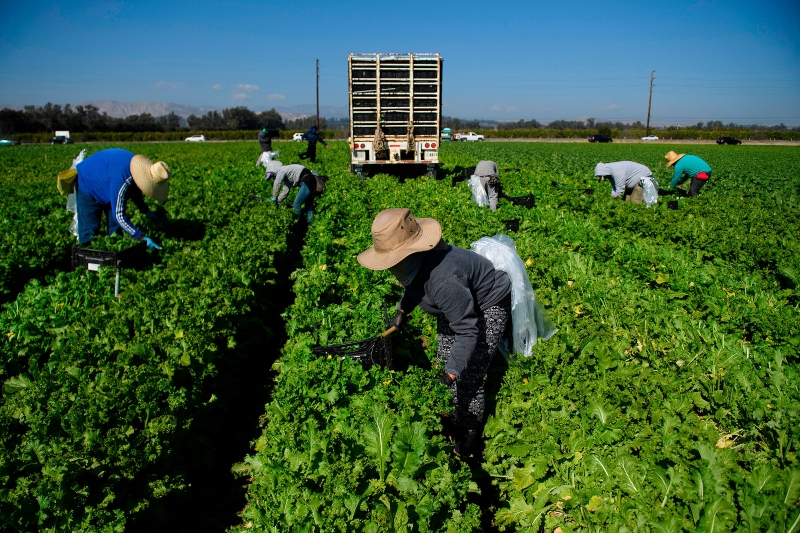 farmers and front line workers, we are yet to give them the deserved rights and respect

United States – During pandemic though we all have understood the real value of essential workers, including health professionals, farmers and front line workers, we are yet to give them the deserved rights and respect. In fact, the pandemic has become a blatant reason for the employers to deny the workers these rights that are on a practical line are offered to all other hourly wage workers.
Racial injustice against the farmworkers in United States of America has been going on since decades wherein they have been denied basic labor rights such as right to form a union, unemployment insurance and overtime pay. In 2019, lawmakers in New York took a historic step toward to eradicate this racial and economic injustice against farm workers by passing the Farm Laborers Fair Labor Practices Act. But this act has one coarse component – the legislature has changed the overtime cliff from 40 hours a week to 60 hours a week.
Related Posts
Last year, the wage board decided by end of six hearings to put a pause in the process due to the Covid-19 pandemic. The Labor Commissioner said that the pandemic made it too difficult to assess impact of lowered overtime threshold on farmers clearly. Thereby the 60 hours a week threshold was left as it is and is to be revisited next year.
Farm work is full of dangerous circumstances, and this is established by doctors treating farmers. Added to this is the insult of low wages that deprive the workers of their deserved rights. While on one hand the farm workers are pushed to live under poverty, the agricultural industry in New York is booming. In 2019, before the 60-hour overtime threshold was brought into effect, the gross income of New York' farms was $6,287,480,000. In 2020, gross cash income saw a surge of $6,553,493,000.