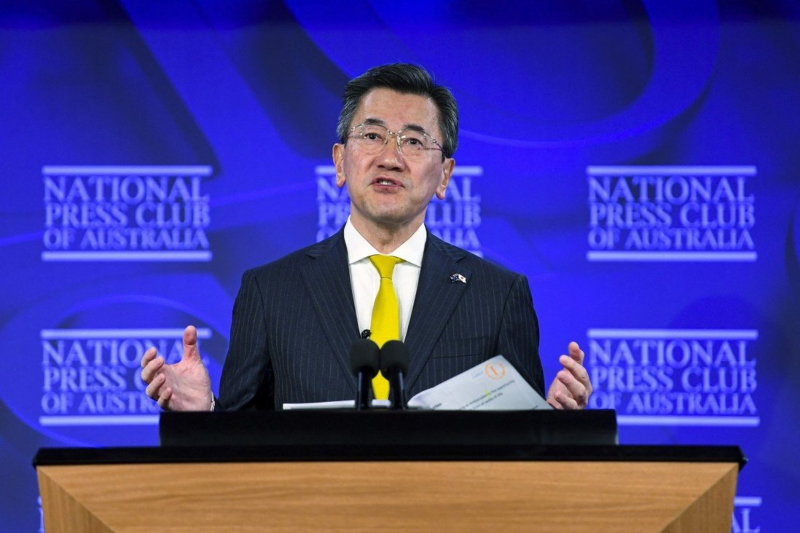 australia shingo yamagami nasty remarks
China and Japan are not on their best terms because of the regional conflicts which dates back to their history of war. Both the nations have prepared a story that suits the nationals of that particular nation and hence when the history is pointed out, the two have different tales to tell.
The uncalled war was witnessed by the world when China and Japan's embassy in Australia went on worldly tussle over the history of wartime. Japan's envoy had reportedly downplayed the war time atrocities in China by the Japanese soldiers following which, the Chinese embassy claimed to have 'excoriated' the diplomat.
Without any official confirmation if the incident did take place or not, the two embassies are at odds with each other. China claims that at an event, the Japanese envoy disrespected its sentiments attached to those times and also accused Japanese ambassador to Australia Shingo Yamagami of making "nasty remarks" about China.
Related Posts
However, the Japanese embassy denied all the claims where China was blaming Japan for disrespectfully talking about World War II. The statement said that Yamagami never praised the War or its legacy and also stressed that the two ambassadors, in fact, never engaged in a verbal spat.
The situation between the two nations ignited after the Chinese embassy posted a statement about the confrontation 10 days ago. The statement read, "At a diplomatic function in Canberra not long ago [Japan's ambassador] attempted blatantly to whitewash, and even beautify, the brutal aggression and atrocities by the Japanese militarists in World War II."
The website then went on to glorify the take down of Japanese envoy at the hand of his Chinese counterpart saying that the Chinese had immediately shut down remarks made by the Japanese diplomat to Australia followed by a dinner offer, which was declined by the Chinese, made by the same official.
The website uploaded this statement a day after Yamagami had given a speech at the National Press Club where he openly praised the policies released by the Australian government against China while highlighting the pressure that the federal government was under but continued to act on its principles. Following the speech, the Chinese side also released a statement calling the speech 'nasty' and stressed that Japan was pinning its imperial days on the South Asian country. Despite the claims made by the two embasses, the reports suggest that it is impossible for the two envoys to have confrontation with each other as the Chinese envoy Cheng Jingye was not present at the National Press Club where the Japanese official had delivered his speech.