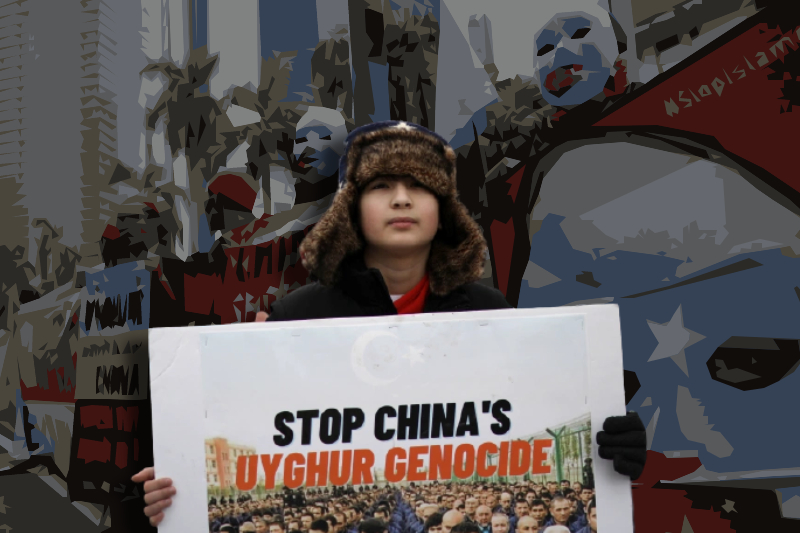 china muslim protest
On various occasions, China was blamed for being abusive to the Muslim population of the country but it had kept on dismissing those claims. Once again, people have taken to streets to express their disappointment with how the Muslims are being dealt with in the country.
Upset over the meda reports claiming atrocities based on religion, a group of people started demonstrating outside the Chinese embassy highlighting the abuse against the religious minorities of the Asian country. All the protestors were outside the Chinese embassy in Maldives with posters that read, ""Loan Sharks" and "China Out".
Earlier Maldivian youth also raised concerns about the government debt to China, which even though was extensively covered by the local media but failed to receive any international coverage. After a few hours of the portet, the local police cordoned off the road asking the demonstrators to leave.
Related Posts
Even though Maldives-China maintains a more than cordial relationship, people in the island nation are not so happy about the diplomatic developments. Their displeasure further grew when after a phone call with Chinese president Xi Jinping, Maldvian president Ibrahim Mohamed Solih stressed on reinvigorating the relations between the two nations.
Human Rights organisations and various rights groups have stressed on the violation of rights of the Uyghur muslims and blamed the Chinese government for being ignorant towards their issues and rights.
After a lot of allegations, China came on record to dismiss all those rumours and rejected claims of allotting detention camps to them. Chinese embassy also rebuked the claims of the government interfering with Uyghur's religious activities and changing their education method by re-education process. Earlier this year, after the United States declaration of Chinese Xinjiang issue as a genocide, the attention of all the human rights organisations and other countries went to the issue and nations started taking stand on it. The US had also taken trade related decisions based on China's treatment of Uyghur Muslims.