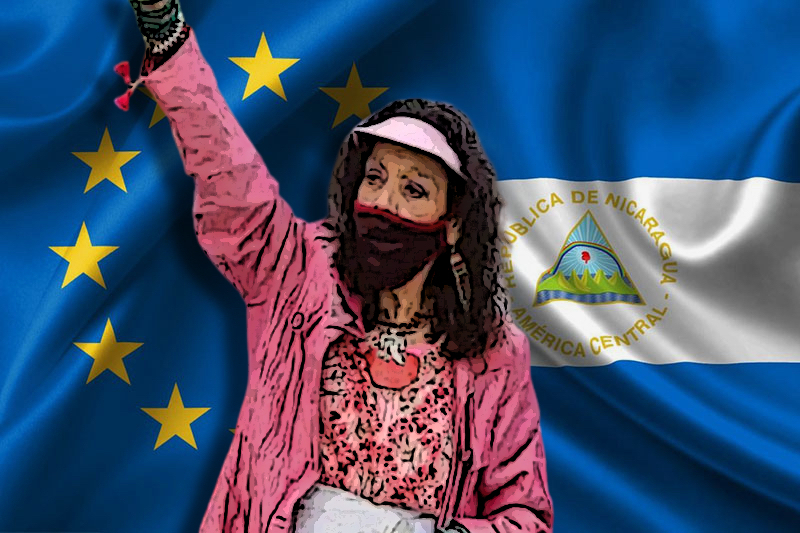 nicaraguan first lady eu sanction
Nicaraguan First Lady and Vice President Rosario Murillo has been slapped sanctions by the European Union along with seven other senior officials. The reason is serious human rights violations and undermining democracy at their hands. This is while the Central American country is witnessing widespread crackdown on the opposition politicians.
The sanctions by EU would include asset freezing and ban on traveling in Europe. EU headquarters said that these sanctions "are targeted at individuals and are designed in this way not to harm the Nicaraguan population or the Nicaraguan economy".
Crackdown in Nicaragua
Past two months have seen rampant crackdown across Nicaragua with the police arresting and detaining over 20 politicians of opposition and also candidates who could challenge Nicaraguan president Daniel Ortega in the upcoming election on November 7.
Murillo's role in Ortega's government
VP Murillo plays a key role in Ortega government with position of de facto chief of staff. She is also the main spokesperson of the government whose approval is sought for any policy draft or decision in the government. Murillo has been a strong defender of crackdown in the country. She is also known for her new age beliefs, socialism and Roman Catholicism.
Related Posts
Ortega believes that protests in 2018 April were a coup attempt with foreign support, hence the crackdown.
People arrested in crackdown have been held at undisclosed locations, with no legal access and no communication.
The EU said the sanctions show that the bloc stands "ready to use all its instruments to support a democratic, peaceful, and negotiated solution to the political crisis in Nicaragua".
Last week a seventh possible presidential candidate was arrested. EU said that this "sadly illustrates the magnitude of the repression in Nicaragua and projects a grim picture for the upcoming elections".