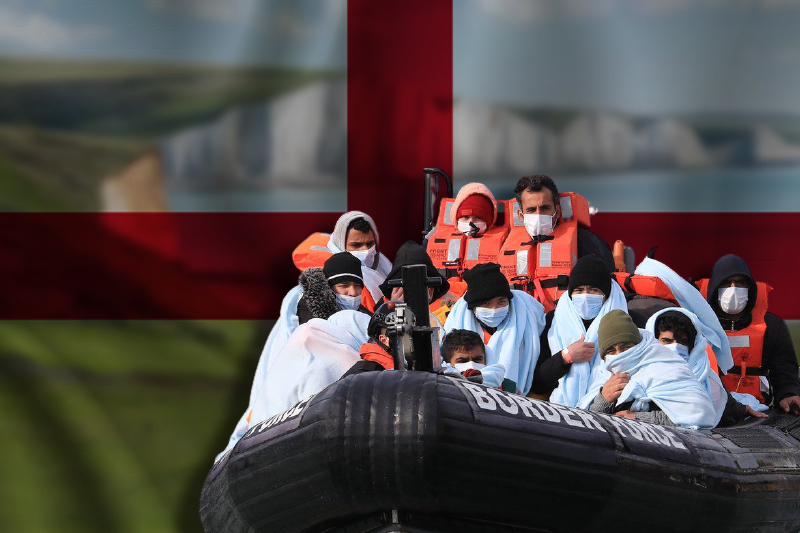 migrant movement
In an opportunist move that all went wrong, migrants were intercepted on the English Channel while trying to cross over to Europe. This has been common practice and has only exasperated the asylum-seeking mechanism of the UK. Home Secretary Priti Patel, has already announced this month that migrants entering the country without proper permission will see themselves being liable for legal action.
The most difficult to manage are people smugglers who give false hopes to migrants desperate to get out of their war-torn countries looking for safer places to stay into. The Government is now proposing to increase the tariff for such smugglers, with those found guilty facing life behind bars – up from the current maximum of 14 years.
Since the waters have been calm over the English Channel, migrant movement has been on the rise. In the last one week, seven inflatable boats were seized with over 20 mainly male migrants seated on each. Last year, UK had seized almost 8000 such migrants. This year, since June the figure has already crossed the 7000 mark.
Under the new laws, the British government is now planning to give itself more power to turn back migrants from sea or divert them abroad, while their applications for protection are processed, a move intended to deter migrants from making perilous journeys across the English Channel in small boats.
In March 2020, Britain awarded some 20,000 people the refugee status under a humanitarian protection gesture. As a country, it still gets less such applications in comparison to Europe.
During the pandemic, the government appointed so called clandestine Channel threat Commander had resorted to some inhuman actions, drawing flake from the British High Court. It has been a harrowing experience for the forces to hold and manage a surge of movement on the English Channel.
No country as of now has agreed to entertain UK bound migrants as of now.
Ms. Patel has called this policy 'fair but firm'. Human rights groups are obviously all cries that this does not safeguard the rights of those fleeing violence or persecution at home.
Related Posts