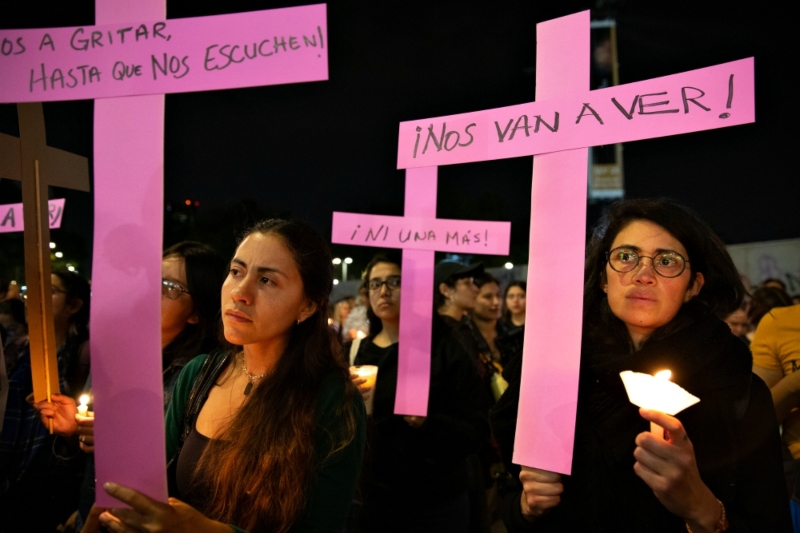 alarming number of women disappear in mexico

Mexico – Women are not safe in Mexico; and this can be made more evident from the alarming rate at which they are disappearing from streets and parking lots. Statistics confirm, it is more teenager girls have disappeared those women of older age groups.
Federal authorities have registered 15,835 missing people of which some 4,433 belonged to the age range of 14 to 19 years. The disappearance of women has become worse since 2008 and reached its top peak in 2017.
It is human trafficking that is at the heart of this problem. It is because the fight against this crime and its prevention has both gone unchecked and unattended. Strangely, the report from Mexico's Interior Ministry reveals that women over 80 and under 4 are also disappeared.
Related Posts
Another reason for this disappearance is impunity. These facts come into focus since the U.N. Committee on Enforced Disappearances published the results of a fact-finding mission to Mexico late last year. The report has categorically held public officials and organized crime responsible for the soaring numbers of disappearances in Mexico. That is based on evidence gathered by the committee during its 11-day visit from hundreds of officials, victims, and civil society organizations across the country.
Female infanticide is also increasing by the numbers. Since 2019, the year in which the federal government announced several measures to contain the violation of women's rights, the statistics have only changed but crime against women has not stopped.
Likewise, The Mexican Secretariat for Home Affairs (SEGOB) reported the states where the 15,835 disappearances of women took place in the last 60 years: State of Mexico (3,216), Tamaulipas (2,245), Puebla (1,445), Jalisco (1,188), Nuevo León (1,065), Coahuila (746), Sonora (642), Veracruz (572), and Chihuahua (548).
Now, a UN watchdog committee is calling for an end to what it says is a climate of almost absolute impunity in Mexico, which is behind the country's epidemic of enforced disappearances.