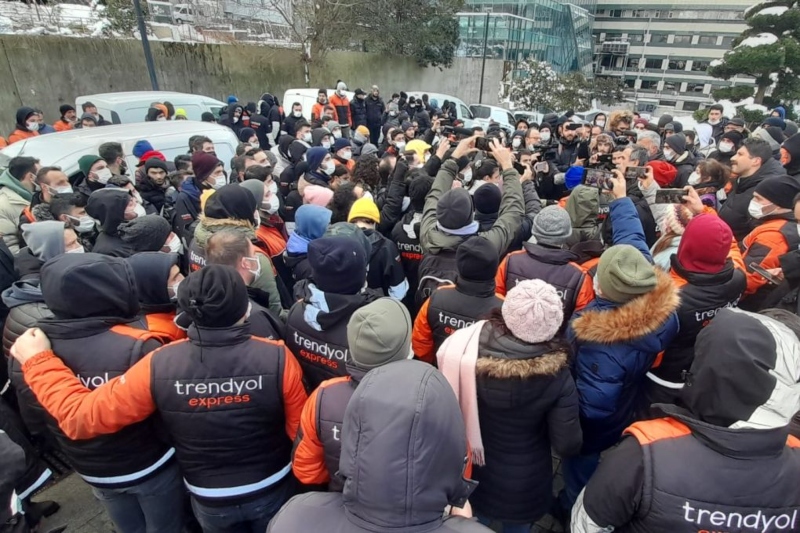 turkish workers strive for salary hikes to deal with high inflation

Turkey – Workers are being affected by a 60 percent annual inflation rate. This year, Turkey has seen an increase in strikes and labor unrest. Experts believe the protests could revive more participation in labor unions.
Zahide Sogut, a Turkish worker, had been asking her superiors at an auto parts factory in Istanbul's industrial areas for a pay raise for five years.
They eventually agreed, but the amount was too little, too long to wait for Sogut.
She and dozens of her coworkers went on strike and protested outside the plant earlier this year, when annual inflation topped 60%, triggering a flurry of demands for increased salaries and workers rights among low-wage Turkish workers.
"We've learnt during this protest that no one will offer us our rights; we have to fight for them," Sogut, 30, said at a rally at Farplas Automotive, where she used to work.
Sogut and around 150 of her coworkers were fired for attempting to organize factory workers, and police were called in to quell the ensuing protests. Since then, the sacked workers have been protesting outside the factory.
Farplas Automotive did not reply to a demand for response, but the company's parent company, Fark Holding, informed local media that the company had not interfered with union organizing and that the protests were unrelated to salaries or labor rights.
Related Posts
The International Trade Union Confederation (ITUC) has named Turkey as one of the world's ten worst countries for workers, citing extensive union-busting, strike suppression, and arrests and prosecutions of union leaders.
In January and February, there were at least 108 strikes, which is higher than the typical overall total recorded in past years.
The government increased the lowest wage by 50.4 percent from January to try to minimize the impacts of inflation on workers, but the union confederation argued that this barely moved low-paid manpower above the hunger line.
Official inflation statistics have been questioned by opposing parties and some economists, with some speculating that the real amount is far higher, and polls show that Turks feel inflation is greater than official statistics indicate.