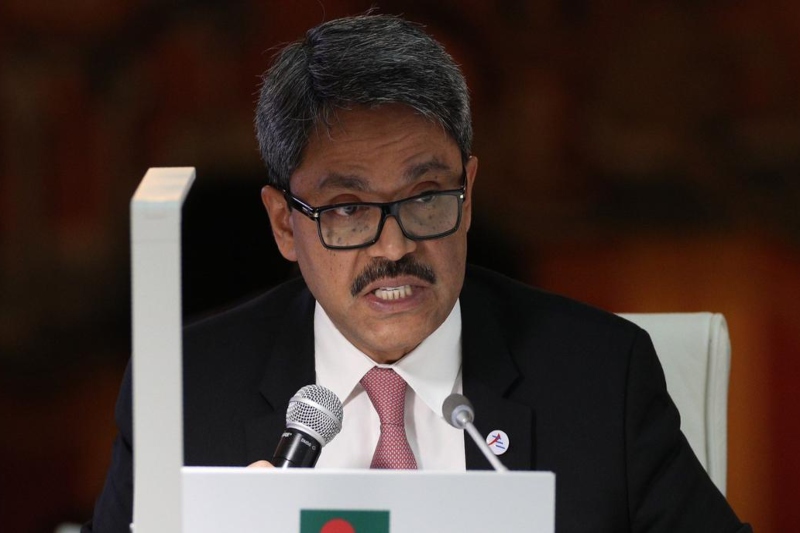 bangladesh denies authenticity of american hr 2021 report

Bangladesh – The 2021 Human Rights report published by the United States has been rubbished by Bangladesh. Dhaka has completely denied the authenticity of the report.
It has denied any wrongdoing of forced disappearances, extrajudicial killings, electoral process, freedom of expression and the likes. US has also created reports analyzing human rights wrongdoings in India as well. According to Ministry of Affairs, there are glaring factual errors in the report that does not reflect the reality of human rights in Bangladesh.
Apparently, the US State Department has reported some 606 cases of extrajudicial killings in May-June 2018 that wrongly quotes the Ain-O- Salish Kendra (ASK) that already mentions 275 extrajudicial killings for the period of January- May 2018.
Related Posts
It has also said that the report has tried to capture a broad range of issues, even including the 2108 election, which is definitely compromised on substance and objectivity.
Terming the report as sharing partial information, MoFA said that actually no act of arrest by the law enforcement agency goes unaccountable bypassing the magistrate or the court. The report also denied that the law enforcement agencies in Bangladesh enjoy any immunity against 'arbitrary arrest.' It cites the case of death sentences to the 16 RAB officials in the Narayanganj seven-murder case and the recent death sentences to two police officials in the Major Sinha murder case in Cox's Bazar as examples in this context. According to MoFA, the report appears to be encouraging that Bangladesh is a country of lawlessness, that Dhaka completely refuses to accept. In a reaction to the US Department of State's 2021 Country Reports on Human Rights Practices, Bangladeshi State Minister for Foreign Affairs Md Shahriar Alam has also said to the media that Bangladesh does not appreciate foreign interference in its internal matters and it has full authority over its internal affairs.