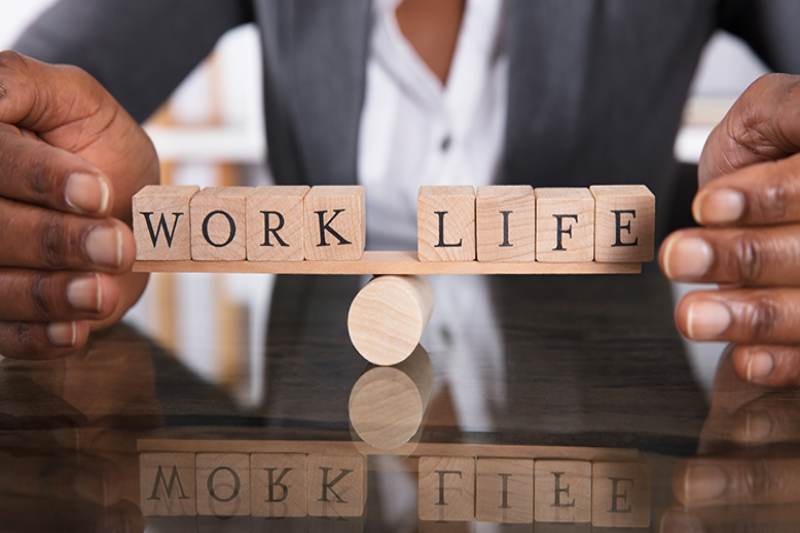 work life balance
Last updated on July 8th, 2021 at 08:28 am
For Asians, they might not have to go far away to find an ideal atmosphere. As per a survey, Taiwan is the country that topped the list of the happiest countries when it comes to work. The survey revealed that 75 percent of the people are happy, content with their jobs and 74 percent are happily following a work life balanced lifestyle.
It is a dream for many to work in a foreign land and gain experience from different cultures to transform themselves into better versions of themselves. For them, it wouldn't hurt to know which are the best countries to work in, especially during the ongoing pandemic when the work life balance is disrupted for everyone.
More than 75 percent of the population is satisfied with the cost of living and in general, there is an 80 percent happiness rate among people.
The next country on this list is Mexico which reportedly has 72 percent of its population happy with the work life balance they have. The country also has a high percentage of people who are happy with their jobs. When it comes to cost of living, 79 percent of people have expressed their satisfaction.
Related Posts
The survey was conducted taking various factors into consideration and the deciding factor among all was the public's view of work life balance. Of course financial matters are also to be considered hence cost of living is also taken into account among other factors.
Living upto all these factors, on number three is Costa Rica. People in this beautiful country are not only happy with their jb but have also shown efficiency in maintaining work life balance. 70 percent people believe that they are happy with their respective professional sphere while nearly as many people expressed their satisfaction with work-life balance. 
Related Posts
Another criteria in making your stay at such places easy is the ease of making friends and in this department, 65 percent of people in Costa Rica expressed their comfort in making friends in the country.
Malaysia is the fourth on the list of countries attaining the balance between work and life. 69 percent of the people in Malaysia are happy with their jobs while 72 percent of them are happy with the way their work life schedule is going on. The general happiness rate is higher than most other countries on the list with 85 percent of the people being happy with their present state.
European country Portugal has also made it to the list with 62 percent of its population being happy with their job. As far as work life balance is concerned, 70 percent of the people have shown their satisfaction for it. COst of living is also working in favour of the country as 75 percent people feel that they are comfortable in their own spaces.
Other countries on the list include Ecuador, Australia, Canada and Vietnam. While Australia and Canada have a lot of population and most of their population of international expats working in the country, Ecuador and Vietnam are surprising additions to the list. Ecuador for example has a surprisingly high percentage, 78 percent, of people happy with their work life balance.
As for the Asian country, 86 percent of the people are happy with their jobs and 78 percent are happy with work life balance in Vietnam. Many even feel that it is also easy to make friends in the country with 65 percent of the population being in favour of this. So next time you are choosing to shift your workplace, you already know which countries to target.