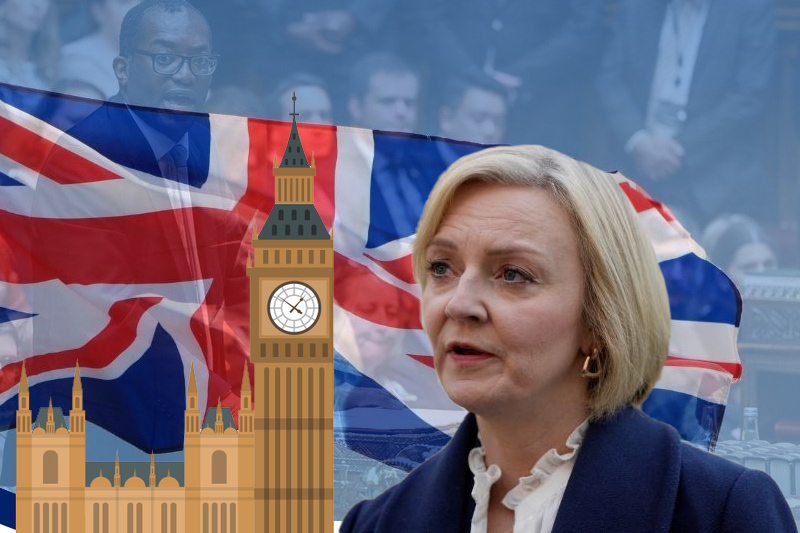 uk prime minister liz truss apologizes for mini budget
UK – British Prime Minister Liz Truss on Monday apologized for her controversial mini-budget, which crashed the country's currency, rocked financial markets and led to the sacking of her finance minister and closest political ally.
In an interview, Truss insisted she would lead her Conservative Party in the next general election despite her government having been under enormous pressure from investors and party members since the mini-budget was released in late September.
The plan, which offered unwarranted tax cuts, huge government loans, and a contingency tax exemption for energy companies, sent the pound sterling against the dollar to its lowest level in decades.
"I want to take responsibility and apologize for the mistakes I made. I wanted to act to help people with their energy bills cope with the problem of high taxes, but we went too far, too fast. I appointed a new chancellor with a new strategy for restoring economic stability."
Keep Reading
Truss replaced Chancellor of the Exchequer Kwasi Kwarteng last Friday with Jeremy Hunt, a former cabinet minister who has run for the lead twice.
Hunt has since rescinded many of her most important campaign promises. Just four days after starting work, he said he would reverse "nearly all" of the tax measures announced three weeks ago by his predecessor. The stunning reversal would net £32bn ($36bn), he said.
The proposed reduction in the base income tax rate from April 2023 has been postponed "indefinitely". And while the government has said it will continue to guarantee energy prices for households and businesses this winter, it is not committed to capping prices after next spring.
Markets have calmed down somewhat in recent weeks, but only after a major intervention by the Bank of England, leaked rumors that the mini-budget would be scrapped and reports, which turned out to be true, that Kwarteng would be sacked. These moves amount to destroying Truss' flagship "growth plan" and put her in a politically precarious position.