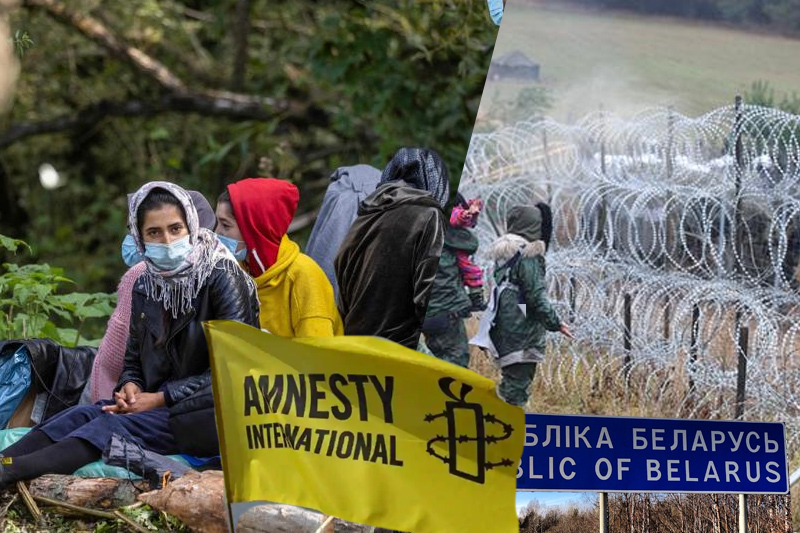 amnesty accuses latvia of abusing migrants on belarus border
Latvia – Amnesty International alleges that Latvia "brutally" pushed migrants back to Belarus and even tortured some. A new report from a human rights group says people trying to cross the border from Belarus into neighboring Latvia have been beaten and humiliated by border guards. The Latvian government denied that officials used excessive force and said the measures were prompted by "illegal crossings".
Last year, a state of emergency was declared that suspended the right to seek asylum in four border areas. Latvia says this means that so-called opt-outs are allowed, even if they are against EU law.
The state of emergency, which is still in effect, was introduced after a sharp increase in the number of people trying to cross the border from Belarus.
The Amnesty International report details alleged abuses of power, arbitrary detention, ill-treatment, unsafe and unsanitary conditions, and even torture. He quotes an Iraqi named Zaki who said he was pushed back and forth at the border more than 150 times in three months, sometimes up to eight times a day. Another Iraqi, Adil, said he and other migrants slept in the forest in the snow.
Keep Reading
Amnesty reports that migrants, including children, were arbitrarily detained in unknown locations in the Latvian forest and then returned to Belarus. Many faced beatings and electric shocks with electric shockers, including on the genitals. Some were returned "voluntarily" to their homeland.
"Latvian authorities left men, women and children to fend for themselves in freezing temperatures, often in the woods or in tents," said Eva Geddy, director of the Amnesty International Office Office. "They forcibly pushed them back to Belarus, where they have no chance of finding protection. These actions have nothing to do with border security and are flagrant violations of international and EU law."
Amnesty International added that Latvia's treatment of migrants from Belarus stands in stark contrast to its "rapid mobilization" to provide asylum to more than 35,000 migrants from Ukraine.
Kristaps Eklons, Latvia's interior minister, supported the government's measures at the border in a written response included in the report. "The [state of emergency] order was adopted to ensure the internal security of the state," he said.