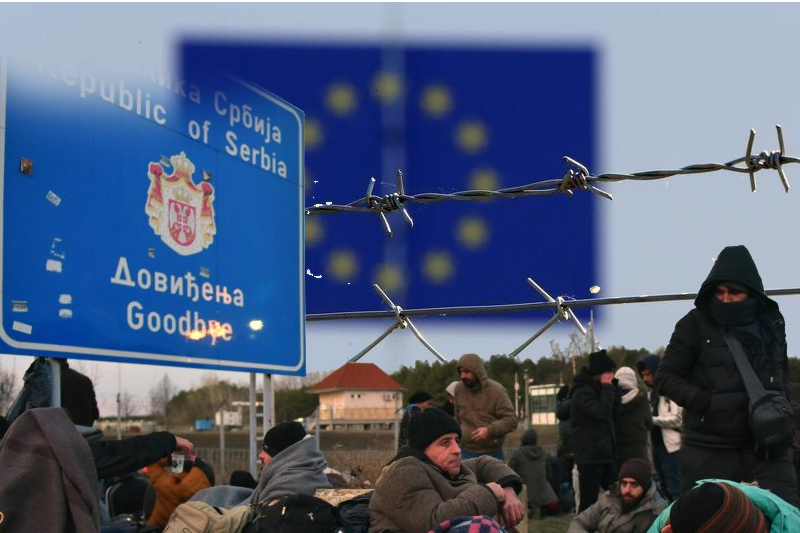 EU sounds the alarm over rise in illegal border crossings via Serbia
Serbia – A visa-free agreement between the European Union and Serbia is under scrutiny following a sharp increase in illegal border crossings from the Balkan country to the bloc. According to the latest data released by Frontex, the EU border control agency, around 106,396 illegal entries were detected on the route through the Western Balkans in the first nine months of this year, up 170% from the same period in 2021. Almost 20,000 people were detained in September alone.
The figures were released ahead of a meeting of EU interior ministers in Luxembourg that drew attention to Serbia's uncoordinated visa policy.
The increase in border crossings "is something that worries us and we must decide everything together," said Ylva Johansson, European Commissioner for Home Affairs.
Keep Reading
Johansson said there has been a "significant increase" in migrants traveling without a visa to Serbia who then try to enter EU territory. The commissioner said citizens from Cuba, India and Burundi were arriving "in large numbers". Serbia allows visa-free travel for these three countries, but the EU does not.
Asked whether an increase in border crossings could prompt the EU to suspend its visa-free agreement with Serbia, Johansson said she did not rule out such a move.
The Visa Facilitation Agreement, signed back in 2009, allows Serbian citizens to spend up to 90 days in the EU without having to apply for a Schengen visa. "I hope and think that Serbia and other Western Balkan partners will cooperate with us and harmonize their visa policy with the EU," she said. "But, of course, this [suspension] I do not rule out."
The Serbian Foreign Ministry did not immediately respond to a request for comment. Speaking on behalf of the Presidency of the Council of the EU, Vit Rakusan, Minister of the Interior of the Czech Republic, sounded the alarm about the increase in the number of crossings through the Western Balkans.
"We can see the effects of this migration wave in every corner of the EU," Rakushan said. His Slovak colleague Roman Miculec also used the term "migration wave" to refer to the current situation.