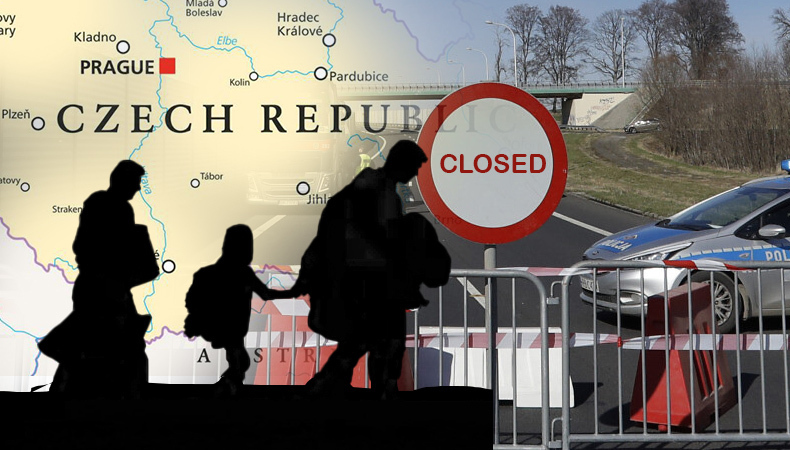 czech republic plays cautious game by closing border for 10
Last updated on September 29th, 2022 at 06:59 am
Czech Republic – With migrant flow having increased through various neighbouring countries, Czech authorities have decided to seal borders; though the government still feels that this is merely a transit route for the migrants. 
According to Czech Prime Minister Petr Fiala, this is a transit route only for many migrants wishing to come to the Western parts of the world. However, there is commotion to be handled and the border controls will continue from Thursday for a period of 10 days.
Varied reasons have been seen for the movement of people towards Czech and beyond. Social unrest and war are some of those reasons. Since the beginning of 2022, about 12,000 migrants have crossed the territory to go to another country. Most of them, according to government data, are of Syrian origin.
Keep Reading
Syria has been marred with social unrest and civil war for decades together, forcing families to move out and look for shelter elsewhere. Refugee status held, many have been absorbed in Turkey and Germany, but don't live comfortable lives as citizens. 
In order to maintain security within its own boundaries, Czech Republic has had to have deployed a device of about 500 police officers and customs workers, who will appear in nearly thirty border posts, as explained by the Czech Police on its Twitter account.
In addition, security forces have arrested 125 people accused of smuggling these migrants. A spokeswoman for the Slovak Ministry of the Interior has demanded that these border controls be dealt with through the institutions of the European Union, given that both states belong to the Schengen area.
The border between the Czech Republic and Slovakia stretches for about 250 kilometers. The two countries formed one country, Czechoslovakia, until it was dissolved at the beginning of 1993.