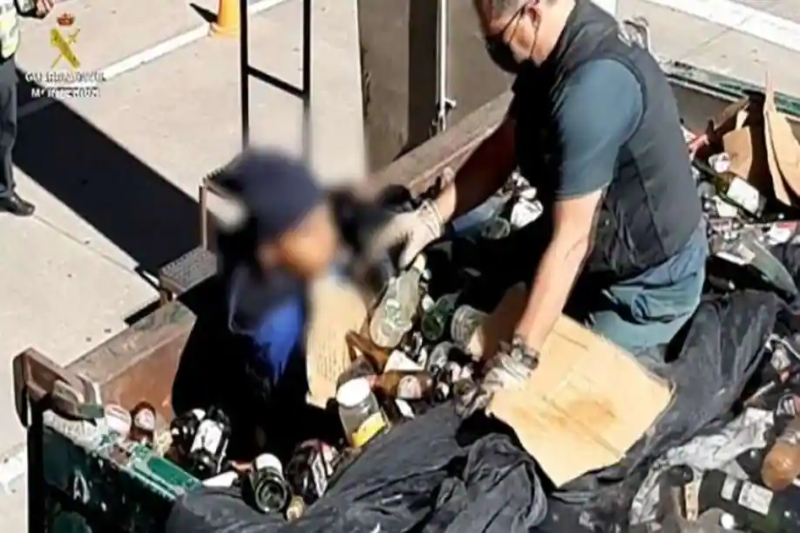 spain melilla enclave migrants
In the port of Spain's Melilla Enclave, an illegal migrant was discovered hiding amongst broken glass bottles. Similar incidents have been coming to light for the last two months leading to a diplomatic row between Madrid and Rabat of Morocco.
The surge of illegal migrants moving around the world is not coming under control as illegal human smuggling rackets continue to take advantage of such desperate individuals and give them false hope in return of hefty money.
In a recent incident, more than 230 migrants had reportedly crossed the Moroccan border into Spain's Melilla Enclave before dawn. This has been termed as one of the largest influxes into this tiny North African territory in recent years.
Two months ago, almost 10,000 such illegal immigrants had moved into another area of Spain leading to a diplomatic row between the nations. Of the 300 who crossed over this time through the fence, 238 were men. All of them could traverse the anti-intrusion measures using hooks. It seemed they were educated about how to cross over already.
Related Posts
Once confiscated, all were put into quarantine facilities immediately. Three Guardia Civil police officers suffered 'slight injuries' from the hooks used by those crossing the fence, it said.
Currently, Moroccans form one of the largest and most dispersed migrant communities in Europe. Within the population of about33 million; more than 3 million people of Moroccan descent are already living in Western and Southern Europe. Recently, a smaller but growing number of Moroccan migrants have settled in Canada and the United States too.
In May last year, some 1800 unaccompanied minors had also risked their lives to cross over into the Ceuta territory. The situation is so desperate and precarious for children too. Over the years, thousands of migrants have found it easier to attempt crossing the 12-kilometre (7.5-mile) border between Melilla and Morocco, or Ceuta's eight-kilometer border, by climbing the fences, swimming along the coast or hiding in vehicles. Literally all are barbed and watched but even then, illegal immigrants frequent the spots in inflated boats, risking their lives.