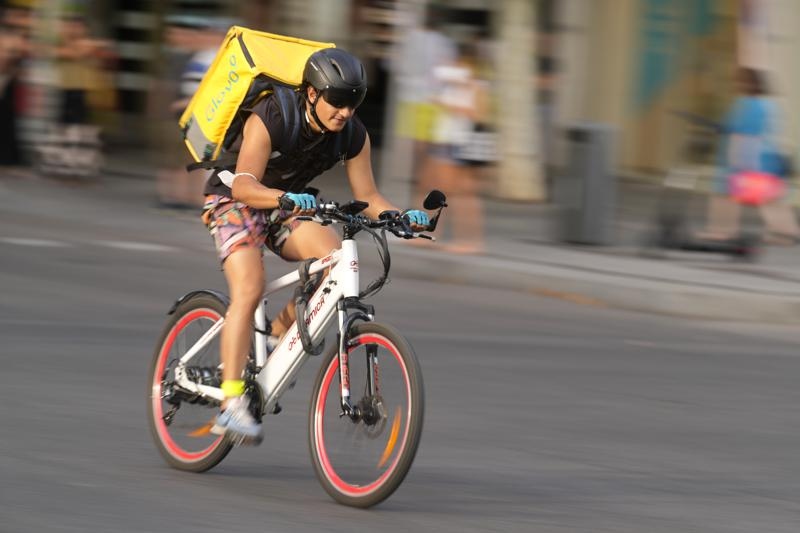 spain riders law
Last updated on October 17th, 2022 at 06:28 am
Riders Law came into effect in Spain on Thursday that requires food delivery companies to hire drivers and riders as employees and not freelance contractors. In line with this the labor unions have urged close monitoring of the law implementation. Spain's Trade Union Confederation said the Riders Law would "put an end to the labor fraud that workers in this sector have suffered for too long."
The Confederation, which is called CCOO as Spanish acronym, said that the labor ministry must ensure compliance with law through monitoring and reporting.
According to the law food delivery riders must be employed as employees of the delivery companies. It covers around 30,000 workers in Spain. The legislation that was approved in May requires food delivery companies in Spain like Glovo and UberEats to share how artificial intelligence systems and algorithms are assigning workers the jobs and assessing their performance.
Related Posts
These application based platforms say that the new law is a threat to 700 million euro Spanish industry. Deliveroo, the UK based delivery platform, has said it is exiting Spanish market. Many workers too have raised concerns over the new law citing losing flexibility that was possible due to freelance model of the system.
Riders For Rights, a gig economy union said, "Companies will continue to fail to comply with the legislation. As long as it is cheaper for them to pay fines than to hire us, this fraud will persist. They do not understand laws and legislations." The union noted that as country is witnessing massive heatwave with temperatures expected to soar further, no extra pay or heat protection has been offered to the workers by companies.
Also Read: Court Rules Deliveroo Used Discriminatory Algorithm, Riders Claim
Glovo has shared that it is process of hiring 2000 delivery workers as employees that will be in compliance with the new law. However, old workers will continue to operate as freelancers, the company clarified.