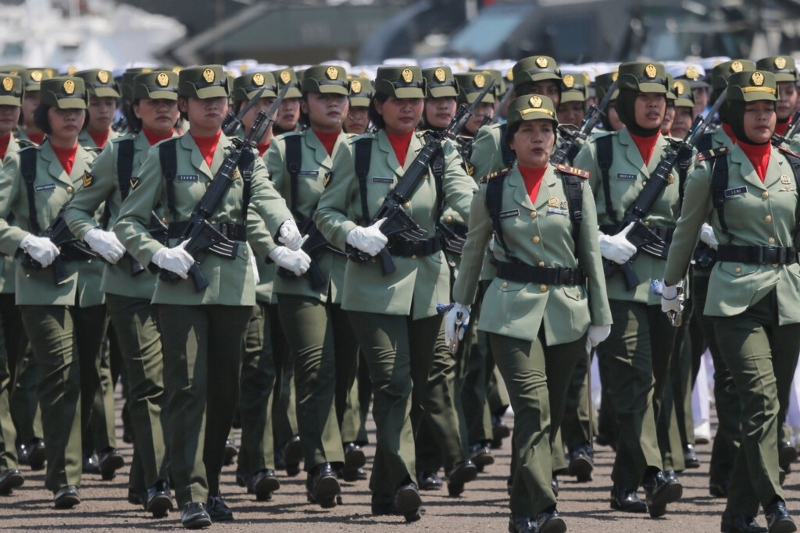 indonesia army virginity test
The Indonesian Army has been applauded by human rights groups for ending a conventional and controversial practice of women undergoing a 'virginity test' before joining the Army. Earlier, it was mandatory for women to undergo such a test.
The Indonesian Chief of Army Staff Andika Perkasa has confirmed that the development has been approved. Strangely, this was considered as a way to determine the morality of recruits, especially women.
The practice of conducting a 'two finger' test has been considered abusive and cruel. Investigations against these practices have been ongoing since 2014 and were only discontinued in 2017 but have now been declared as unfair and inhuman.
Related Posts
Finally, Andika has admitted that the selection procedure for both men and women will be equal. The Indonesian Navy has been conducting pregnancy tests on women applicants though. In comparison, the air force has justified that such tests were conducted to ascertain women were not carrying cysts and other reproductive related complications. There is justification in that owing to the fact that a woman's body is far more delicate and susceptible to infections. Strangely, Human Rights Watch researcher Andreas Harsono called for increased pressure on Indonesia's navy and air force commanders to end the practice as well.
Apparently, virginity tests seem to have been more prevalent in the Army only. Since 2014, women were forced into the test. The test itself is invasive and deems to be treated as rape or sexual assault if it is done without the consent of a woman. WHO in its 2014 clinical guidelines for health care of sexually abused women said the so-called "virginity test" lacked any scientific basis. Doctors in the army have been informed of the new move. While women were forced into carrying on with the test, they may not be essentially penalized or stopped from entering the Army. However, the sheer act of doing such a test has been considered as extremely shamefully and invading an individual's privacy.