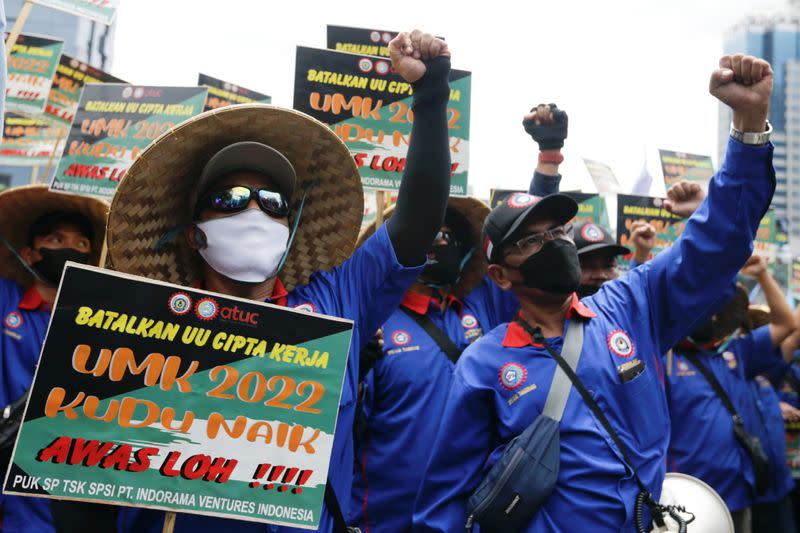 indonesia court orders government to revise controversial labour law

Indonesia – On Thursday, the Indonesian court ordered the government to make suitable changes in the recently introduced job creation law within two years. The constitutional court stressed that there are procedural flaws in the bill and there already has been a lot of criticism against it.
The bill came first into existence with the latest set of changes last year during the ongoing pandemic. The law has been in parliament for amendment purposes for 70 years but finally due to the inconsistencies and discrimination, it was dealt with a lot of protests all around the country.
The issue with the law was that it interfered with human rights granted by the United Nations as well as it undermined labor rights of the country. As per the ruling introduced on Thursday, the chief judge Anwar Usman stressed that if changes are not introduced in two years then the legislation would be deemed "permanently unconstitutional".
Related Posts
The government officials were asked to comment on the recent ruling and Airlangga Hartarto, coordinating minister for economic affairs, came forward to put the government's point across.
He said that the centre respects the ruling given by the court. He also added, "It doesn't mean that reaching those goals could set aside the ways or formal procedures that are in effect."
More than the changes, the ruling stressed that it had an issue with the way the legislation was handled despite noticing procedural flaws in some parts, which can also be classified as unconstitutional.
The judges also said that they agree that some of the actions of the governments are justified given the current national climate especially the provision the law was set to draw investment and create jobs but the ruling states that it had issues with how it was being conducted.
The ruling certainly brought some amount of relief to the workers. Deni Ferdiansyah, who has joined the union members outside the court waiting for the ruling, was scared that the ruling might be pro-government but upon hearing the statement, Deni said that the constitutional court is thankfully using their conscience in the matter.