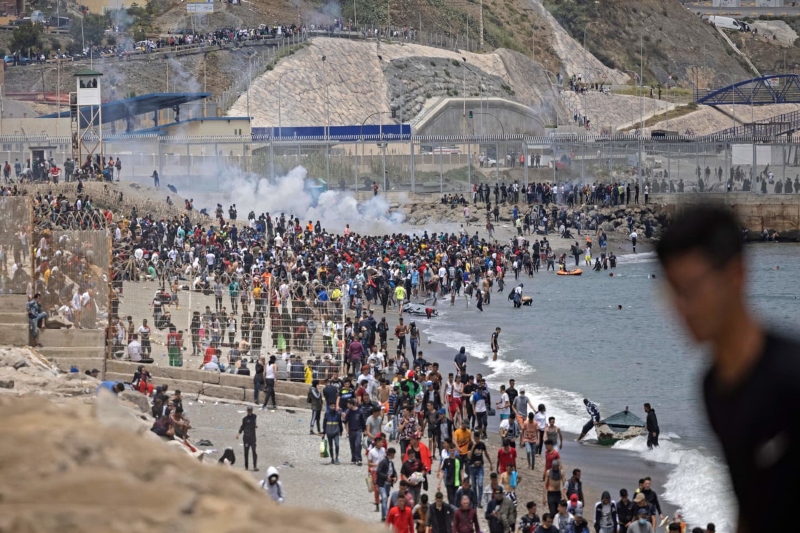 conflict driven migrants find their way to spanish territories in morocco

Morocco – With all the regional conflicts going on in the Arab world, migrant workers are looking for safe escape if they have come under direct contact with the crisis. But in the process, they have been injured as they are escaping violent regions and are prone to attacks on them.
This week, 2,500 migrants tried to storm out of the crisis situation and step into Morocco's border with a Spanish enclave where they hope for a 'dignified life'. However, not all of them were able to go across and expect a better living.
One of them, Mahjoub Abdellah, was left behind but still he did not give up on the spirit for a better life. Abdellah wanted to flee from a war devastated region of Darfur in the West of Sudan but failed. He was also going through an injury when he was trying to make a shift.
Related Posts
The 22-year-old is currently living in a crisis prone region and feels that a makeshift camp in a Moroccan forest near Melilla, which is Spanish territory, can make a difference for him. "If I get a chance, I'll try again," he said.
On Wednesday, the Spanish authorities stressed that the incident of 2500 migrant crossing attempts earlier last week was the record highest in months.
Among them, almost 500 managed to cross into EU territory. Sharing his terrible experience, Abdellah stated, "I'm tired. I spent three months living in this forest, under the rain." Melilla and Ceuta are two of the most sought after enclaves of Spain hence making migrant workers run towards it at any given chance they get. They also share European borders with Africa making it a plus for the migrants.