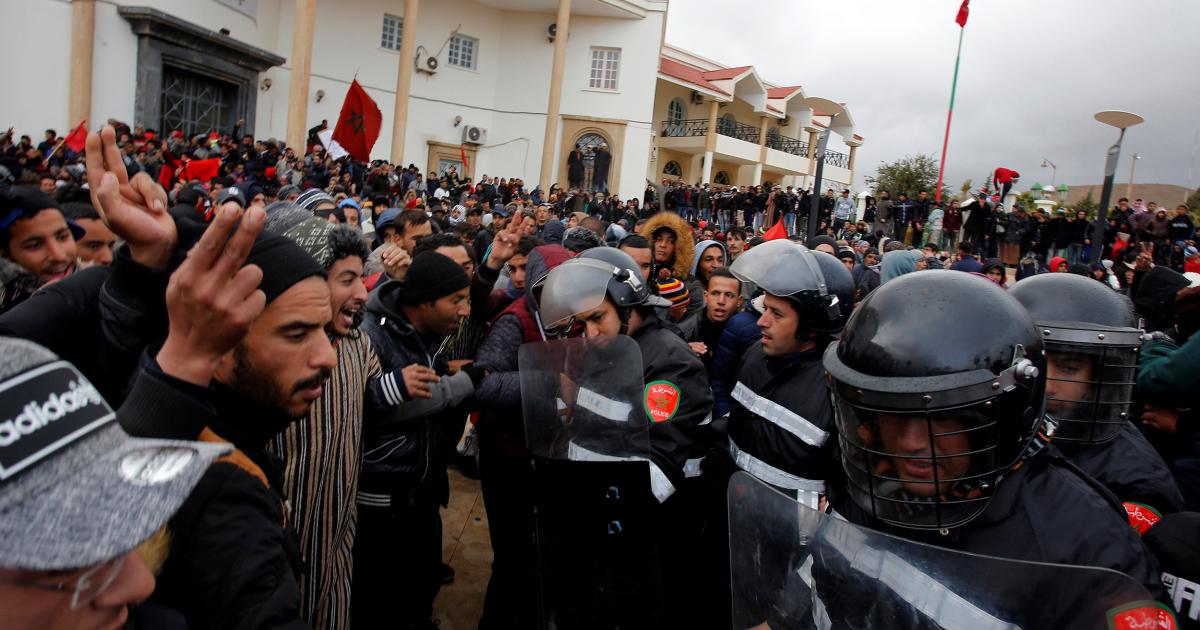 (C)HumanRightsWatch
The Sahrawi Association, said in a statement, that it has obtained "data concerning some of the "Gdiem Izik" group political prisoners and their precarious conditions of detention, and the discriminatory policy practiced against them".
"The two Sahrawi political prisoners, Abdullah El-Uali Khfauni and Bachir El Abd Mohtar went on a hunger strike Monday and Tuesday in Quneitra central prison and Tiflet 2 prison, to protest the reprisal policy and discrimination exercised by the prisons' general administration ", underlined the Association.
"The Saharawi political prisoner of Gdiem Izik's group, Sidi Abdullah Abhah, who is in Tiflet 2 prison, continues to live in very difficult conditions without any attention or intervention from the prisons' general administration ". The association added
"According to the last contact with the political prisoner last Friday, he complained of a serious deterioration in his health, severe pain in the whole body and an increased fever, caused by the lack of medical assistance", denounced the Sahrawi organization.
In its 2019 annual human rights report presented in January, Human Rights Watch, recorded the continued detention of 23 Sahrawis by Morocco after having been convicted following unfair trials in 2013 and 2017 using forced confessions, without serious investigation into their physical torture in the police station, after the clashes which erupted in response to the violent and bloody dismantling by the Moroccan authorities of the Gdeim Izik protest camp near occupied El-Ayoun in 2010 ".
The NGO also stressed that the peace process supervised by the United Nations, between the Polisario Front and Morocco for self-determination in Western Sahara, has stalled since the resignation of special envoy Horst Kohler, and that no successor is designated for the moment.
In a report on the state of human rights in occupied Western Sahara, the Sahrawis' Human Rights Defenders Association denounced the continuing violations of the fundamental Saharawi peoples' rights.
The association has addressed the violations committed by Morocco during November 2019 in the field of human rights against Saharawi civilians in the cities of Western Sahara, where the Moroccan military and civil services continue to violate civil, political, economic, social and cultural rights in a complete ignorance of international law, humanitarian law and human rights. Despite Morocco's deaf ear a group of European Union countries continues to support the Moroccan occupier by continuing to expropriate the Saharawi peoples'frm the right of self-determination in an outright manner of a conspiratorial policy aimed mainly at exploiting the natural, mineral and halieutic resources of Western Sahara.