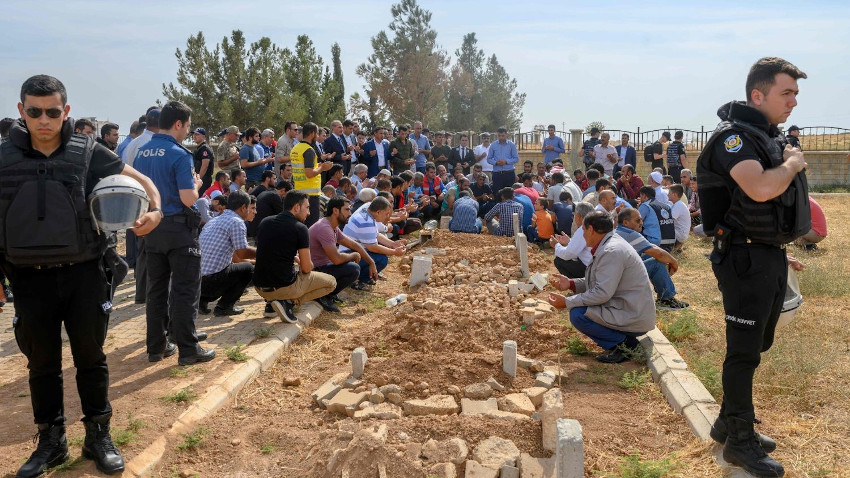 (C)VaticanNews
The Syrian Human Rights Network issued its special monthly report that monitors the human rights situation in Syria, in which it reviewed the outcome of the most prominent human rights violations by the actors of the conflict in February 2020, indicating the continues suffering of the displaced in northwestern Syria.
The human rights report, which appeared on 24 pages, reviewed the outcome of the most prominent violations documented in February, from the number of civilian victims, who were killed by the parties to the conflict, in addition to the outcome of arrests and enforced disappearances. The report highlights indiscriminate attacks and the use of illegal weapons (cluster munitions), Chemical weapons, barrel bombs, incendiary weapons).
The report relied on continuous monitoring of incidents and news on a wide network of relationships with dozens of diverse sources, in addition to analyzing a large number of pictures and video clips.
In February, the Human rights report recorded the killing of 276 civilians, including 66 children, and 43 women,most of them were at the hands of the Syrian-Russian alliance forces. Among the victims were 6 medical and 2 media workers. The human rights violations report also documents the killing of 18 people who died as a result of torture.
In February, the human rights report documented at least 193 cases of arbitrary detention, including 1 child and 5 women (an adult female) at the hands of the main actors in the conflict in Syria, the largest proportion were done by the Syrian regime forces in the rural areas of Damascus and Deir Ezzor.
According to the report, during the past month, there were at least 114 incidents of attacks against civilian vital centers, 110 were by the hands of the Syrian-Russian alliance forces and were concentrated in Idlib and Aleppo provinces. Among these attacks were 22 accidents on schools, 19 on medical facilities, and 25 on places of worship.
According to the human rights report, in February the Syrian regime forces carried out at least one attack with cluster munitions in Idlib city, killing one civilian and wounding 5 others.
The report added that the Syrian regime's helicopter and fixed-wing aircraft threw at least 121 barrel bombs, targeting Idlib and Aleppo governorates, and resulted in the death of 8 civilians, including 3 children, and at least 6 incidents of attack on vital civilian centers.
The report stressed the need for humanitarian organizations to put in place urgent implementation plans with the aim of securing decent shelters for internally displaced persons.