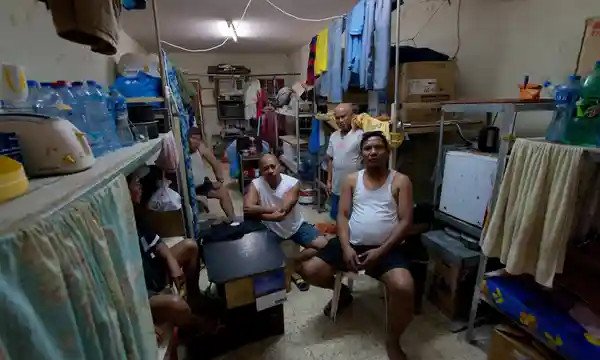 (C)TheGuardian
Qatar, which has been criticised several times for giving inhuman treatment to its migrant workers has again come under the line of fire, this time for turning the migrant camps into prison, in the name of quarantine rules.
As per the report published by The Guardian, the state authorities locked down the migrant workers camp sites after hundreds of construction workers fell sick with Covid-19. Instead of providing the required financial and medical aid to these workers, government restricted their movement, and stationed police to keep an eye on them. The cramped and dirty conditions of these camps with common kitchen and toilets have created a congenial environment for the virus to spread.
"The situation is getting worse each day. Workers from camp 1 to camp 32 are in lockdown. My friends who live there are in extreme panic," a Bangladeshi worker told The Guardian.
"We are not allowed to walk in groups or eat in a tea shop. But you can still buy food and take it home. I'm worried about my family back home. There won't be anyone to take care of them if anything happens to me," a Nepali worker said. He added that no one is allowed to leave the area.
Besides the nations wide shutdown, some construction workers told the British newspaper that those among them who have not tested positive for Covid-19 were forced to work after their check-ups were done before they start their day.
"The Qatari government must ensure that human rights remain central to all attempts at prevention and containment of the COVID-19 virus, and also that all people have access to health care, including preventive care and treatment for everyone affected, without discrimination," said Steve Cockburn, Amnesty International's Deputy Director of Global Issues.