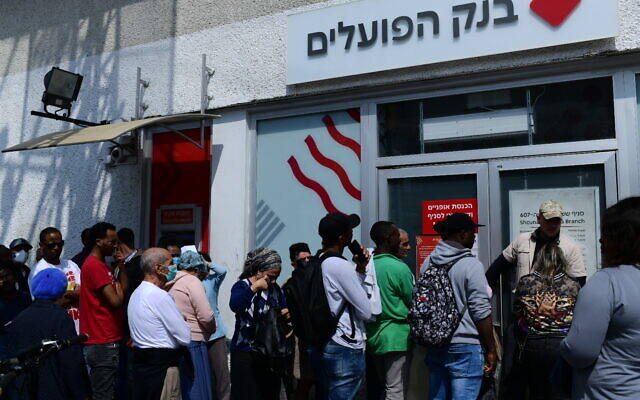 (C)TheTimesofIsrael
In a recent study conducted by the International Labor Organization, the organization warned the world of the economic and labor crisis which lie ahead as a result of the new corona virus pandemic. The deadly outbreak which has already costed the world over 8,000 lives, would cost more and have "far-reaching impacts on labor market outcomes."
"This is no longer only a global health crisis, it is also a major labor market and economic crisis that is having a huge impact on people," ILO chief Guy Ryder said in a statement.
ILO's study suggested that there would be a "significant rise in unemployment and underemployment in the wake of the virus."
As per the findings of the UN agency, which has put together different scenarios of how different governments are managing the crisis, at least 5.3 million more people would become jobless, in the best-case scenario. The organization estimated that the worst-case scenario would push about 24.7 million more people into unemployment. These figures are over and above the count of 188 million people who registered as unemployed in 2019.
The economic havoc caused by pandemic is believed to be much larger than 2008 financial crisis. ILO said, "By comparison, the 2008-9 global financial crisis increased global unemployment by 22 million."
The study also warned that "underemployment is also expected to increase on a large scale, as the economic consequences of the virus outbreak translate into reductions in working hours and wages."
The report said, "More than 1.7 million jobs could be lost in 2020, with the unemployment rate increasing by 1.2 percentage points," the report said.
"Unlike in the aftermath of the global 2008 financial crisis, employment is expected to be affected across all sectors."
Reductions in access to work would imply "large income losses for workers," ILO said.
Ryder said that the world needs to come together to resolve major crisis which lie ahead of us. He pointed out, "In 2008, the world presented a united front to address the consequences of the global financial crisis, and the worst was averted. We need that kind of leadership and resolve now."